It's always worrying for agencies when a big client merger happens and one of the biggest recent ones is BT's £12bn buy of EE in the UK. BT also owns Plusnet.
On the media agency front it seems it's going to be business as usual, albeit in a slightly different form.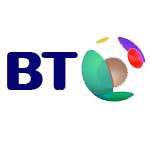 WPP's GroupM is forming a new media entity called Team Connect to handle all three accounts – worth at least £160m – based at the offices of Maxus and reporting to Maxus UK CEO Nick Baughan. Maxus handles BT and Plusnet while sister agency MEC handles EE. Some MEC staff will relocate to Maxus.
On the creative front BT says it intends to keep its consumer brands in separate agencies, currently AMV BBDO with BT, Saatchi & Saatchi with EE and Plusnet with Karmarama. EE has by far the biggest high street presence while Plusnet is the budget brand.
BT, once the old British Telecom, seems to get bigger by the day even though it comes under constant fire over service levels and its management of the Openreach fibre optic network which rivals and many politicians think should be formally separated from BT. It recently agreed to set up what looks like a separate entity to run Openreach to stave off its critics.
Newish entity BT Sport has recently emerged as the biggest rival to Sky for sports rights including Premier League football, meaning the company now sells broadband, mobiles and programme packages.