Drinks giant Diageo is reviewing its £1.6bn global media account, the latest of a string of major advertisers searching for the holy grail of more media for less money. Dentsu Aegis' Carat appears to handle the bulk of the account.
Diageo says "This review is about ensuring we are set up for the future and have the right agencies that can deliver in the fast-paced, globally integrated digital media landscape."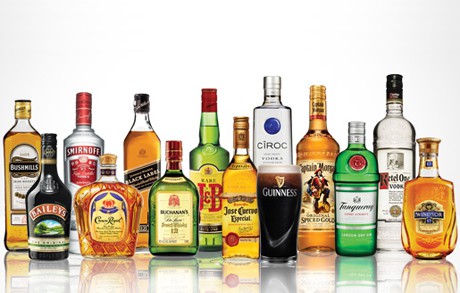 Diageo has been one of the most successful global global marketers in many respects, deploying its adspend to support a vast portfolio of premium-priced spirits brands and also Guinness. But since CEO Paul Walsh left in 2013 to be replaced by Ivan Menezes the company has struggled (not Menezes' fault necessarily, such things often happen when a long-serving CEO steps down) and is trying to cut its marketing spend. It has also recently shuffled its creative agency pack – replacing BBH on Johnnie Walker with Anomaly for example – not always to advantage.
Advertisers including Diageo are concerned about two things in particular: one is the vexed question of undisclosed rebates from media owners to media agencies (the subject of an investigation by the US Association of National Advertisers, due to report soon), the other is the mushrooming cost of media as they add numerous, largely unproven, digital options to their traditional advertising activities.