WPP has released its 2015 financial results which, as far as one can tell after trecking through a veritable mountain range of numbers, are much as CEO Sir Martin Sorrell (below) has been telling us they would be: another year of pretty solid growth (in the company's 30th year) in both revenue and earnings, with advertising and media planning/buying the stand-outs and research (data investment management as WPP calls it) bringing up the rear (although he didn't tell us that).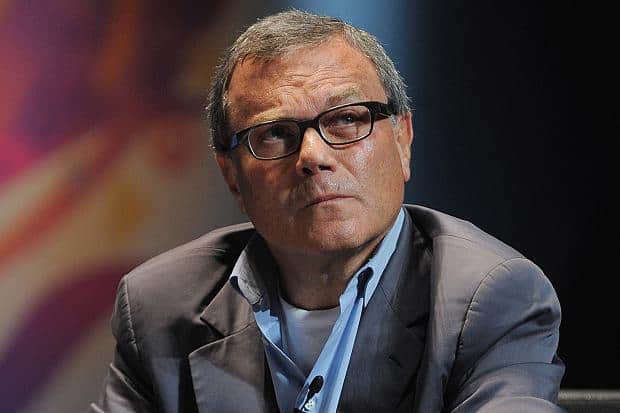 The key measurement for WPP is, arguably, net sales growth (equivalent, sort of, to its marcoms rivals 'organic growth') and this came in at a predicted 3.3 per cent. Some of its rivals reported five per cent or more organic growth but the two measures are not quite the same. Billings were up 3.1 per cent to £47.6bn, revenue 6.1 per cent to £12.2bn, after tax profit up 8.1 per cent to £1.24bn, all pretty respectable. Headline earnings before interest, tax and depreciation broke through the £2bn barrier for the first time.
In general Sorrell's prognosis is cautious, verging on gloomy, as in the following inimitable soundbite: "Despite this strong performance, the always on, Don Draperish general industry optimism seems misplaced."
Net debt rose to £3.2bn at the end of 2015 – partly through an increase in dividend payments – while net new business was a claimed £.5.6bn, reflecting a strong performance in what WPP calls the "tsunami" of media reviews emanating from the US. New business however has to compensate for some clients cutting back, which none of the marcoms companies spell out.
In terms of regions the US and UK were the strongest performing, Western Europe the weakest but with a reported improvement in the last quarter of 2015. So-called emerging or faster-growing markets were patchy, reflecting troubles in China and those economies (many of them) dependent on oil sales.
Advertising and "media investment management" made the most money (44 per cent of the total) with research (mostly Kantar) next at 20 per cent. Growth in research was pretty much non-existent with 'custom' research flagging. The biggest provider of the latter is what used to be Taylor Nelson Sofres (TNS) which WPP should never have bought. But what's done is done. CEO Sorrell seems determined to stick with it. Among the agency networks Grey, Ogilvy and JWT earn pats on the head, Y&R doesn't which may worry its managers.
There's an interesting snippet on the accounting policies for part of its media business, thus: "In addition, the Group's media investment management sub-sector is increasingly buying digital media for its own account on a transparent opt-in basis and, as a result, the subsequent billings to clients have to be accounted for as revenue, as well as billings. We believe a number of our competitors face the same issue, and as a result believe reporting practices should be standardised." Some clients may think this – broking in effect – is not quite as transparent as WPP does.
What does the future hold? More low growth in the world economy, according to Sorrell, with clients focussing more on cost cutting than brand building. Hence, maybe, the attraction for WPP of trading media on its own account.
WPP says it has a dual focus in 2016. The first is "revenue growth from leading position in horizontality, faster growing geographic markets and digital, premier parent company creative and effectiveness position, new business and strategically targeted acquisitions." Horizontality being bespoke teams working on big global clients, premier parent company meaning that some or all of WPP is now unavoidable for most of the world's big companies.
The second is "continued emphasis on balancing revenue growth with headcount increases and improvement in staff costs/net sales ratio to enhance operating margins." WPP and its associates now employ nearly 200,000 people worldwide – far more than biggest rivals Omnicom and Publicis Groupe – many in (relatively) low wage emerging economies. Keeping the lid on staff costs is clearly crucial if your business is growing at a respectable but hardly spectacular three per cent a year.
The full WPP numbers are here.