Formula One isn't exactly renowned for its style, despite the enormous money (and bling) it generates.
The Williams F1 team, still hanging in there despite the bigger budgets of some of its competitors, is now sponsored by Martini. Booze company sponsorship has its issues of course.
Anyway, Barcelona agency &Rosas has created some striking graphics (which don't involve drinking) to promote the new association.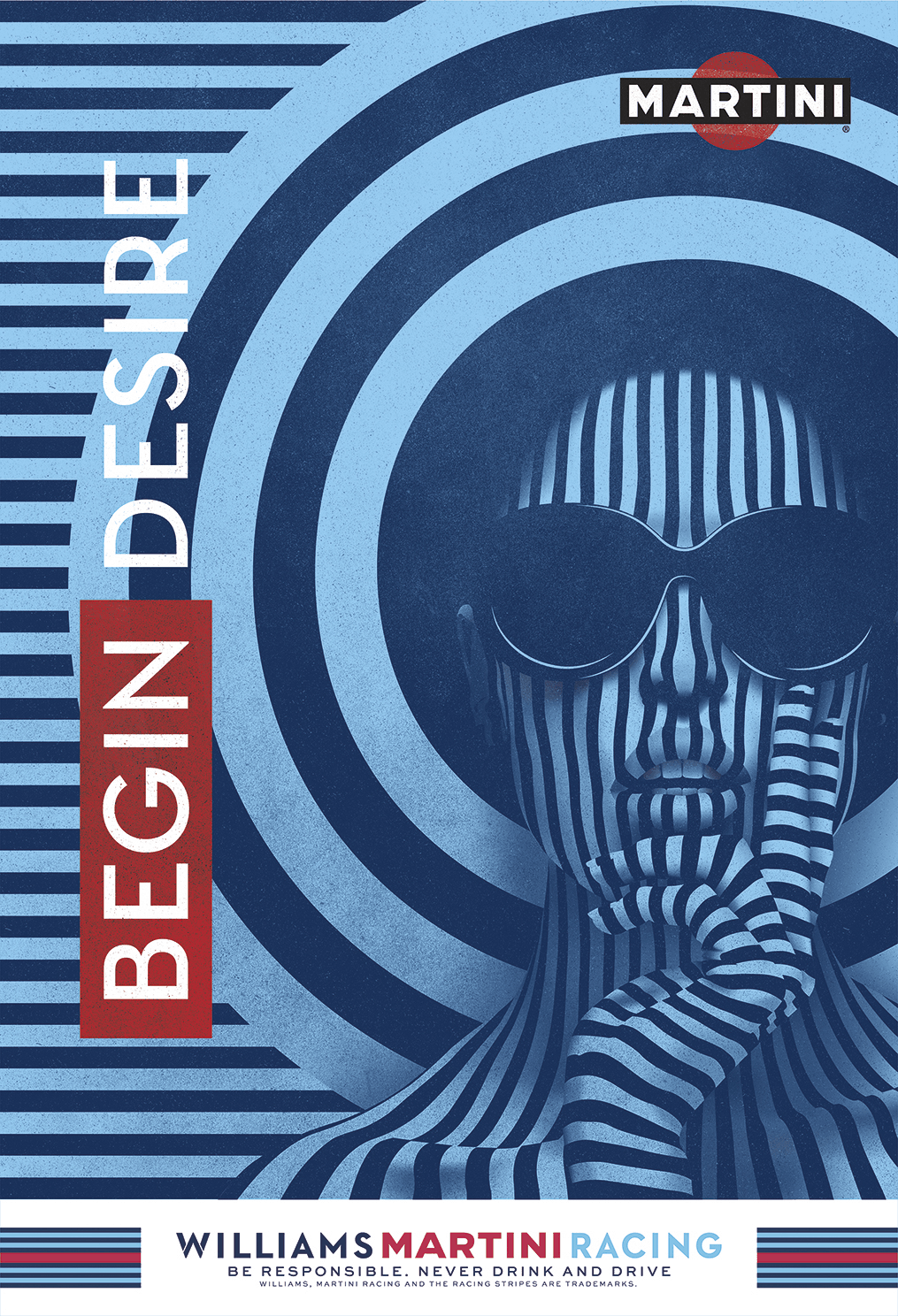 MAA creative scale: 8.