I do sometimes wonder about the collective intelligence of the British public (I once turned down a job at the Mirror so that shows what a snob I am) but the Great British Bake Off on the BBC takes the biscuit.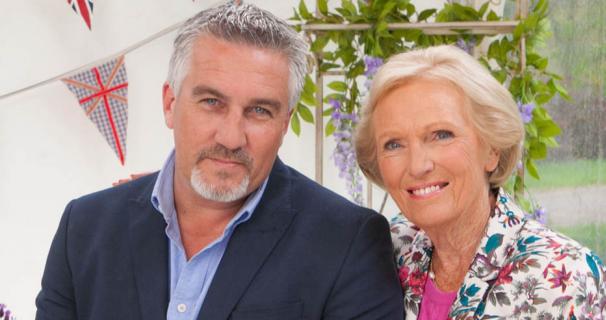 Tonight's winner was one Nancy Birtwhistle whose fancy cake (which tasted wonderful, I'm sure) was marginally less tasteless in concept than those supplied by her two male co-finalists. But anyone who cooked/baked these horrible things in real life should probably be sectioned.
And this show was, probably, watched by more Brits than any other TV presentation this year; including the almost equally ghastly X Factor and Strictly Come Dancing.
But what a load of tosh it is. One presenter, Paul Hollywood (above), who keeps getting into trouble through his liking for the girls, could be a Jack Barclay salesman if he bought a decent suit. As it is he wears his shirts out of his trousers long after a middle-aged man should.
Co-host Mary Berry (she's the other one) has been knocking out cookery books since, well, post-war rationing and she no doubt knows how to construct a Victoria sponge. But to be a TV mega-star?
So why was I watching it? Too difficult..I'll let you know later.