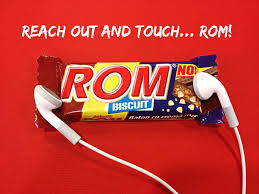 The Romanians are obviously pissed off with people (including Athletico Madrid fans who flew to the wrong place) who confuse Bucharest (Romania) with Budapest (Hungary).
Apparently it's all the late Michael Jackson's fault but then most things are.
So Bucharest's favourite chocolate bar Rom Autentic (I assume it's the favourite, not being very well up on Romanian confectionery) has produced this campaign with McCann Bucharest informing the world's douchenozzles and fucktards (this George Parker thing is catching) where's where and what's what.

And very good it is too.
Go Romania! I must be about the only person left in the UK who thinks 'Europe' is a good thing.