As we suspected, the IK IPA's new Bellwether survey of marketing expenditure shows that marketing budgets in the UK were revised sharply higher during the second quarter of 2013 as companies reacted to improving economic conditions by supporting sales efforts and launching new products.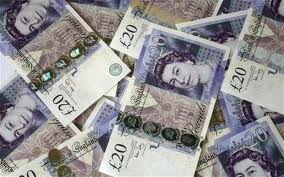 22 per cent of companies indicated an upward revision to their marketing budgets during the survey period, compared to 15 per cent that said they were still cutting back. The resulting net balance of +7.3 per cent was the highest since Q3 2007.
A net balance of +13.5 per cent of companies have pencilled in a net increase in marketing budgets during 2013 as a whole, the most upbeat forecast for two years.
Internet spending in was the strongest discipline again in the Q2 estimates (+17.4 per cent) with PR recovering from the doldrums to a degree (+3.4 per cent). Research budgets are still becalmed though although that may reflect cheaper internet surveys. The full Bellwether report is here.
IPA director general Paul Bainsfair says: "This is very encouraging with the upward revision of marketing spend in Q2 the highest for almost six years. Companies are beginning to shake off the cloak of recession and are becoming more confident in the economy. This bodes extremely well for continued growth in marketing spend for the rest of 2013. These figures should send a very upbeat message to the wider economy."
Quite how much this good news will benefit the agency sector is debatable however. Along with improving economic times we seem to have client company procurement departments tightening their grips on agency jugulars; seemingly convinced that agencies are making too much money/they're being ripped off.
In these cases a rise in spend is likely to lead to a demand for lower fees and commissions.