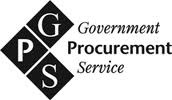 The follies of the UK's coalition government know no bounds and now this collection of muppets – who promised a 'bonfire of the quangos' when it came into power in 2010 – has produced a procurement system for agencies that would force any sensible and self-respecting agency to tell them to bog off.
Before the Tories and Liberal Democrats lurched into power there was a perfectly sensible set-up called the Central Office of Information (COI) run by Mark Lund, now of agency Now.
The only problem with the COI was that it spent too much money; in part because governments can't resist self-serving publicity campaigns that promote their own interests rather than informing the public. But the solution to that is easy: cut the budget.
But now we have the Cabinet Office, run by mad axeman Francis Maude (left), with a new invention, the Government Procurement Service (consisting of slightly less mad axemen and women).
And these characters have produced a system that requires so much form-filling and other bureaucracy that it has been quite unable to appoint agencies of any description. Even the agency trade body the IPA (not known for its tendency to bite clients) has been outspoken in its opposition and frustration.
Now, according to Campaign, the GPS (not the technology that allows you to find places, that's quite useful) has produced its 'creative framework,' essentially a longish list of agencies who have managed to complete all the forms. From this just one creative agency is supposed to be selected; although that will never happen.
And the long list is (again according to Campaign): AMV BBDO, Adam&Eve/DDB, DLKW Lowe, Engine Group, Enter, Inferno, Kindred, M&C Saatchi, McCann London, Rainey Kelly Campbell Roalfe/Y&R and Ogilvy & Mather Group. Presumably people like Neil Christie of Wieden+Kennedy decided they'd rather go home instead.
The digital roster is supposed to include Bray Leino, Lateral Group, Lida and TMW (AKQA and LBi presumably had better things to do) while the direct marketing bunch include Bray Leino (again), DraftFCB, Indicia, BSS, TMW and Twentysix.
All the agencies will be allowed a two-week 'cooling-off period' to decide whether or not they want to take this absurd process further.
Meanwhile the Government's media buying account, held by WPP invention M4C is to have its account reviewed (what's it actually done?) but not until November. Jesus, Jarndyce & Jarndyce have nothing on this lot.