Here's a strange one: Nivea Stress Protect can keep you dry and fragrant even though half the world is looking for you and at you and the cops are on the way.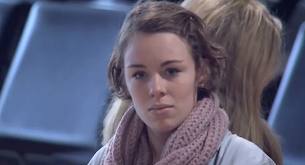 Who's it aimed at? Terrorists? And is it real or staged?
But this three minutes or so from German agency Felix & Lamberti, 'Stress test,' has over five million YouTube hits in just a couple of weeks. Maybe we all feel we're guilty – of something.
Update
And while we're on the subject of long, reality-style ads, here's one from Publicis Milan for Heineken.

I didn't make it to the end.