Interpublic's Deutsch New York is laying off 41 people, about 20% if its staff in one of what's likely to be many such moves across ad holding companies. IPG is blaming the cutbacks on the loss of the PNC Bank business to Havas but the cuts impact many departments. Deutsch also has an office in LA.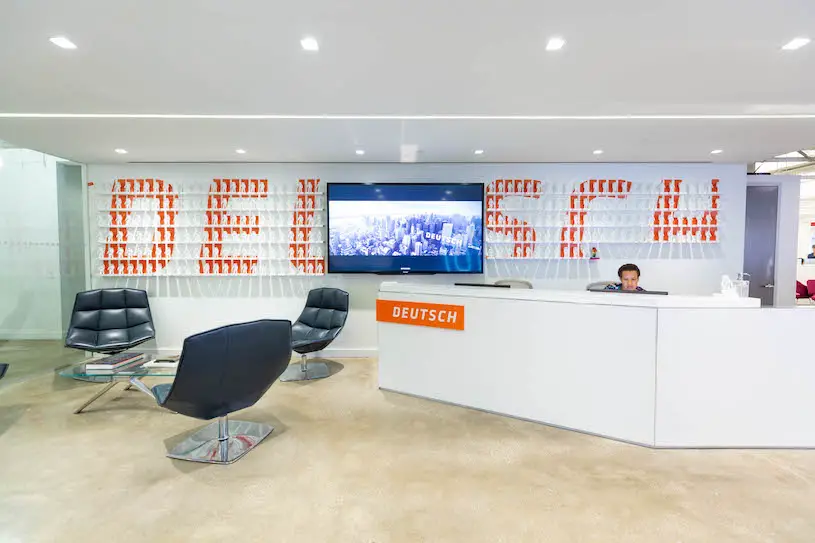 There's a chill wind blowing at IPG, now run by former CFO Philippe Krakowsky. IPG's Initiatve is losing its Amazon media account which, one imagines, employs hundreds of people.
Media agencies still employ thousands, strange when you think of the supposed impact of automation and programmatic. Creative agencies, those owned by the big ad holding companies anyway, are well and truly in the firing line. The likes of WPP, Omnicom and Publicis aren't making the money from them they'd like to despite a series of internal cutbacks and mergers. More will be revealed when they report third quarter earning shortly.
WPP still has Ogilvy (relatively untouched so far by internal restructuring) alongside merged Wunderman Thompson and VMLY&R with Grey officially merged into AKQA Group although it still seems to be operating more or less as was. Does it need all of them? Would Ogilvy on its own do? Or might they sell it as investors demand a return in a low growth environment with profits under pressure?
The reason for having lots of agency brands, of course, was conflicting accounts. But if such accounts are no longer delivering the money then that strategy hardly works.