Will we ever see Brian the Otter fronting up for Thames Water?
Brian, you may recall, is the VCCP creation who's supposed to make us think rather better of the monopoly water supplier famed its leaks and sewage spillages.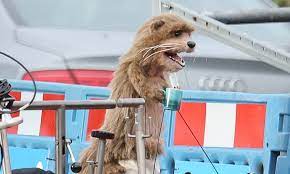 A commercial has been shot, captured by spies for the Mail on Sunday. He was supposed to join an extensive VCCP menagerie already boasting meerkats, their new wombat friend and O2's Bubl.
Now, however, it's emerged that Thames Water is drowning in a sea of debt (even more unpleasant), with its CEO departing barely three years after receiving a £3m hello present, and is teetering on the brink of a nationalised bailout.
Now there's nothing new about this debt, all £14bn of it although it's been made worse by sharply rising interest rates. Surely Thames Water's marketing department knew about this before they decided Brian and his accompanying media budget was the way forward. Or doesn't the board speak to marketing any more? Do any, for that matter.
Some companies have to advertise or they wouldn't stay in business – hugely indebted supermarkets Asda and Morrison are two cases in point. But Thames Water?
PS TW are still in the process of digging up huge swathes of North London near yours truly. When they run out of money (imminently it seems) will we have roadworks and temporary traffic lights for ever?
PPS Contrary to popular belief TW isn't majority owned by the Chinese and other mendacious foreigners but by two teacher pension funds, one in Ontario, the other representing hard-pressed lecturers in the UK. Funny old world.