The weather's going to be terrible (70% rain), the nation seems bizarrely unconvinced that we should all swear "homage" to King Charles as Archbishop Welby wants (even the Church Times thinks it's bonkers) and, well, Charles and Camilla just aren't that interesting, now that her racy days are behind her.
But brands have to step up to things like the Coronation don't they? Actually this time they haven't, maybe it just gets too tiring. Tesco and BBH, though, are doing their bit, revamping The Castle boozer in London's Farringdon as The Coronation. Supporting HRH's Prince's Trust charity.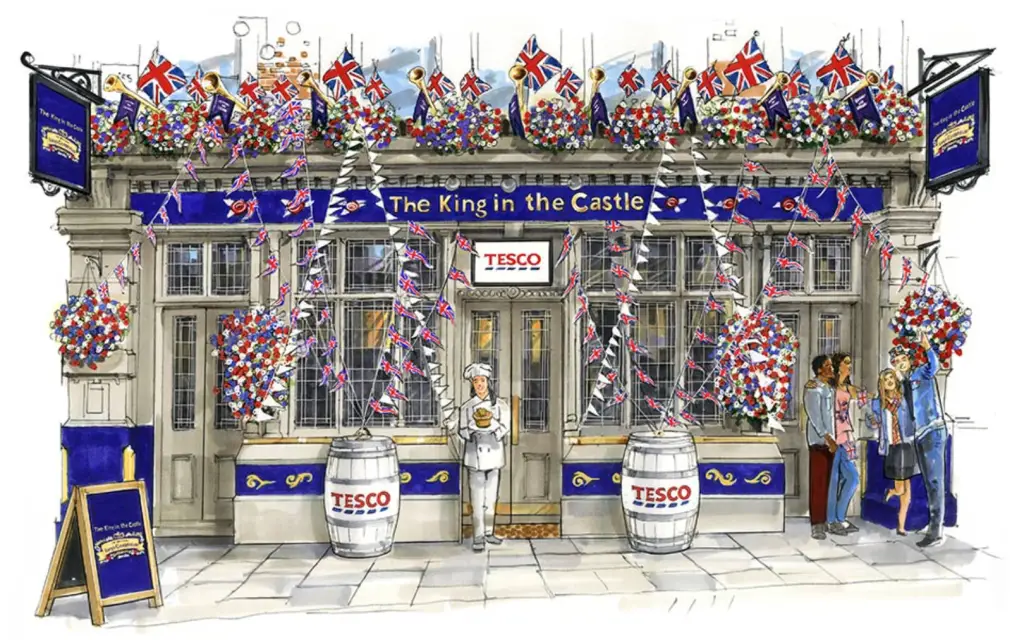 Supermarkets aren't the most popular entities in the UK just now. They 're still making vast profits through the cost of living crisis (down a bit but still vast) on the back of rampant food inflation.
They're also getting pretty shifty. Tesco now, in effect, operates two prices: one for Clubcard users and higher ones for everyone else. Is this legal? Sainsbury's is following suit with its Nectar cards.
Maybe Sainsbury's new ad line will be: 'Good food costs more at Sainsbury's (unless you have a Nectar card.)'
BBH has done a brilliant job putting a human face on Tesco.