It goes from bad to worse at Grey London, not so along ago the creative jewel in WPP's armoury of creative agencies along with its much bigger sibling Grey New York.
Now Adrian Rossi (below with London CEO Anna Panczyk), recruited with lots of hoopla last year as "creative chairman" from AMV BBDO has quit, to go we know not where.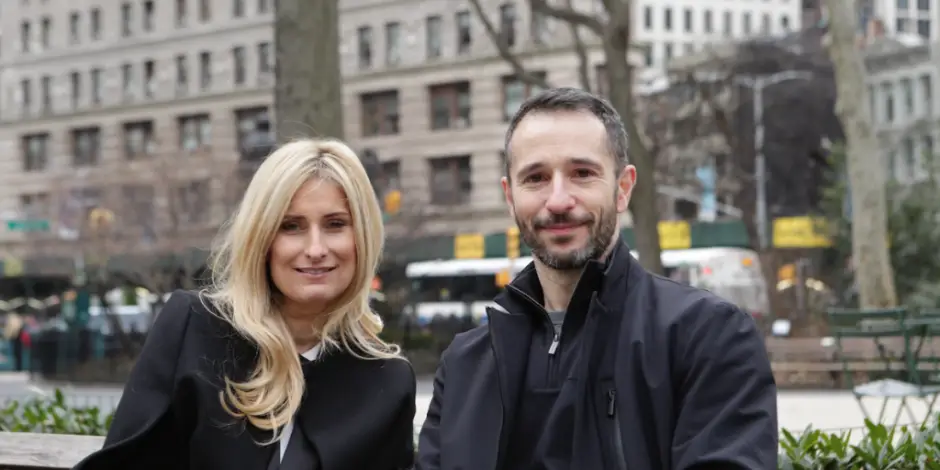 In the last four years or so Grey London has lost EMEA head David Patton, London CEO Chris Hirst and creative supremo Nils Leonard, along with two of his former colleagues who have set up Uncommon Creative Studio. High profile creative Vicki Maquire has also quit to join Hirst at Havas London.
In the interim it's lost M&S's clothes and homeware account and also Lucozade.
The rot seemed to set in globally when New York creative supremo Tor Myrhen quit to join Apple – for a mind-bending sign-on fee by some accounts – and seasoned veteran global CEO Jim Heekin was moved upstairs. London was then hit by the Leonard breakaway and EMEA boss Patton was moved to global president of Y&R only to have the grass scythed from beneath him as new WPP CEO Mark Read merged Y&R with VML, with VML firmly on top.
Grey London has well and truly lost its mojo since, with some bizarre appointments amid the mayhem. The appointment of Rossi, a 25 year veteran of AMV BBDO, as creative chairman (a David Droga invention but he did own the company) was clearly supposed to be a signal that Grey was rediscovering its fairly recent creative roots.
Grey London's CEO is Anna Panczyk, former CEO of Grey Poland, who must be wondering what she's stepped into. She was only appointed in January, after Rossi arrived.
But Grey is now looking somewhqt bereft and WPP's Mark Read needs to do a bit of hard thinking about his creative agencies. Yes, he keeps saying that creativity is still at the core of the new client-friendly tech-focussed WPP but his record with them ain't great. Patton should never have been allowed to leave.
Does Read, the former WPP digital supremo and head of Wunderman, really get creative agencies? He needs to do something sharpish so another shotgun marriage might be on the cards. But it probably isn't the right answer.