After the 2016 EU referendum, despite much doom and gloom, consumer confidence remained remarkably positive.
Fast forward to 2019, with the Brexit outcome seemingly more uncertain than ever, and the picture is very different.
The British Retail Consortium recently reported that UK spending was at its lowest since the 1990s, with retail sales flat in August 2019. Brexit is a large contributor to this.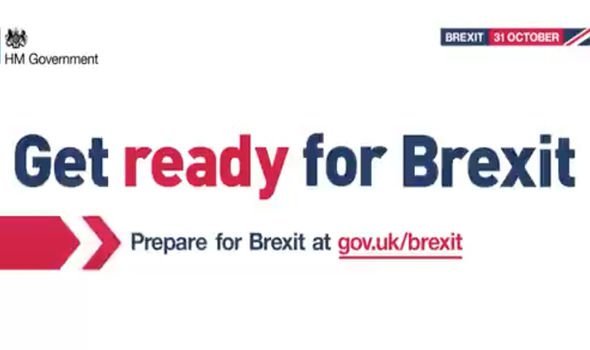 A report from the7stars stated that 64 per cent of consumers are concerned about declining disposable income – up from 52 per cent since November 2018. The devaluation of the pound is an equal concern.
Whilst brands are rightly taking steps to manage their businesses whatever the outcome, it seems few are making efforts to alleviate consumer fears and lack of confidence. To put this in perspective, the top concerns for UK companies include staff, tax, safety, personal data and transport of goods.
A YouGov survey in May 2019 revealed that 57 per cent need to adapt business processes, yet two-thirds haven't implemented any changes.
Staying customer-focused
These are understandable primary concerns, yet the ultimate source of all business, the customer, has been given a back seat. This is a fundamental mistake. It's essential for companies and brands to remain customer-focused in uncertain times, whilst preparing for Brexit.
Effectively targeted marketing communications have a key role to play in improving customer confidence in business, and helping to retain them. Here are five top tips for using customer communications to bolster retention amid the uncertainty of Brexit.
Tell customers what you are doing about Brexit
With UK business in Brexit planning mode, and with the government having launched its Prepare for Brexit ad campaign, just telling customers what you've got planned is a good first step, covering options for both Leave and Remain scenarios. It shows customers that your company is in control of its own destiny, despite the prevailing uncertainty.
Take a politically neutral stance
Any customer base comprises both Leave and Remain voters, and passions run deep on both sides. Unless there's a very strong reason for saying why you support a particular outcome, companies should stay customer focussed. This even applies to anti-Brexit pan-European businesses, who still need to consider how they will retain UK customers in the event of no deal.
Interact to gain insight
Sending out a survey to gauge the mood of your customers can not only provide valuable insight – it shows you care. The very act of doing so says something positive to customers. At uncertain times, it's good to show them you are listening, and it should enable you to respond in more relevant and impactful ways.
Pay even greater attention to personalisation
Many studies have found that advertisers who cut their spending in recession lose out in the long run, although evidence can be conflicting.
The key tool for effective marketing spend in the age of Brexit is personalisation. 2019 differs from 2008 as digital capabilities enable far more precise targeting and budget allocation. Companies and consumers alike are truly embracing personalisation, as reported by Epsilon research.
Stay empathetic, and leave fake positivity behind
Finally, brands need to show more understanding. Whilst staying positive instils confidence, customers value authenticity and are increasingly wise to those brands that are trying to pull the wool over their eyes. Done in the right way and with honest intentions, now is a good time for random acts of kindness. Even if that's a stretch for some, adopting a more empathetic tone of voice goes a long way to strengthening the bond with customers.
These are undeniably tough times and, of course, your priority should be to ensure you've taken all the right steps to keep business running. Yet it's also vital to stay customer-focused and take a few relatively easy steps to communicate effectively, in order to maintain confidence in your brand.
Aron Caplan is strategy director of customer agency Lida.
Sources
UK economy since the Brexit vote: slower GDP growth, lower productivity, and a weaker pound

https://www.telegraph.co.uk/business/2019/09/03/august-retail-sales-flatline-incredibly-disappointing-month/
https://www.campaignlive.co.uk/article/fear-worry-brexit-britain-looming-no-deal-exit-causes-consumer-jitters/1594670
Firms more concerned about retaining staff than the impact of Brexit
How will Brexit affect businesses? 14 things you need to know

https://www.warc.com/fulltext/Recession/54682.htm
https://us.epsilon.com/pressroom/new-epsilon-research-indicates-80-of-consumers-are-more-likely-to-make-a-purchase-when-brands-offer-personalized-experiences