Marketing group Williams Lea Tag (WLT), now owned by Advent International, is splitting itself in two: former printer Williams Lea which handles outsourced business processes for big companies under its new CEO Clare Hart and Tag which is an ad production-based global player.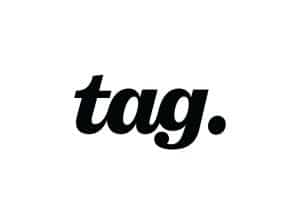 WLT CEO David Kassler will also be CEO of Tag. He says: "Strategic alignment of Williams Lea and Tag as two business units under the WLT umbrella is a positive move for all our stakeholders. Both brands have great credentials and excellent reputations across the global sectors in which they operate.
"Each will now benefit from clear business and management structures to focus on their core strengths and deliver optimal results for our clients across the world."
In truth Williams Lea and Tag always looked shoe-horned together. Williams Lea was acquired by Deutsche Post which then bought Tag. Tag, originally a print repro company called The Adplates Group was turned by Steve Parish and Richard Jameson into a big independent ad production player, helping to get agencies including Johnny Hornby's CHI (now The&Partnership) off the ground.
New Williams Lea boss Hart, most recently CEO of Sterling Talent Solutions, says: "Williams Lea is a global business process outsourcing organisation with services that drive high levels of client satisfaction. Client satisfaction is only achieved when employees demonstrate a passion for exceptional products and extraordinary customer service."
Kassler is surely right to focus on Tag. The global ad production market is booming but there are now some big agency-owned contenders too. WPP's Hogarth is the biggest with a significant amount of business coming outside WPP. WPP CEO Mark Read highlighted Hogarth as one of the jewels in WPP's crown when he took over from Sir Martin Sorrell.