It isn't exactly a vintage year for airlines, particularly the smaller brethren in the fold, with a global slowdown and problems with a certain Boeing. But Icelandair is launching an enterprising initiative, 'Buddy Hotline,' connecting travellers with Icelandair staff who'll provide trustworthy advice on travel plans and where to go and what to do when you get there.
It's a joint effort from agencies The Brooklyn Brothers and Islenka and will run in all Icelandair gateways including North America, Europe and Scandinavia. All Icelandair buddies are Iceland locals.
At the same time The Brooklyn Brothers has hired Tracey Barber, a former managing partner at Ogilvy as global head of brand. TBB is now part of Interpublic's Golin.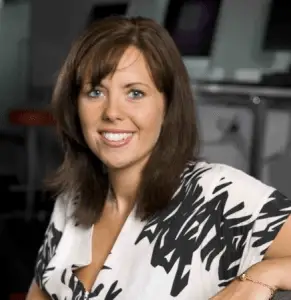 Barber (left) says: "I'm thrilled to be joining The Brooklyn Brothers. You only have to meet the team and see their work to appreciate how unique they are. Their earned first approach combining the skill sets of PR and Advertising, backed by IPG's data and media offering, make them a truly future-facing agency.
"I'm looking forward to driving and amplifying the business offer of earned first transformative creative ideas that help brands to rise above the noise and have a place in culture".
Barber is currently Co-Chair of UK agency trade body the IPA's Marketing and New Business group.