The ad industry is preparing to fight back against the threat of stricter controls on junk food advertising, as the government announces a public consultation on whether there should be a watershed for TV and online ads featuring foods high in fat, sugar and salt.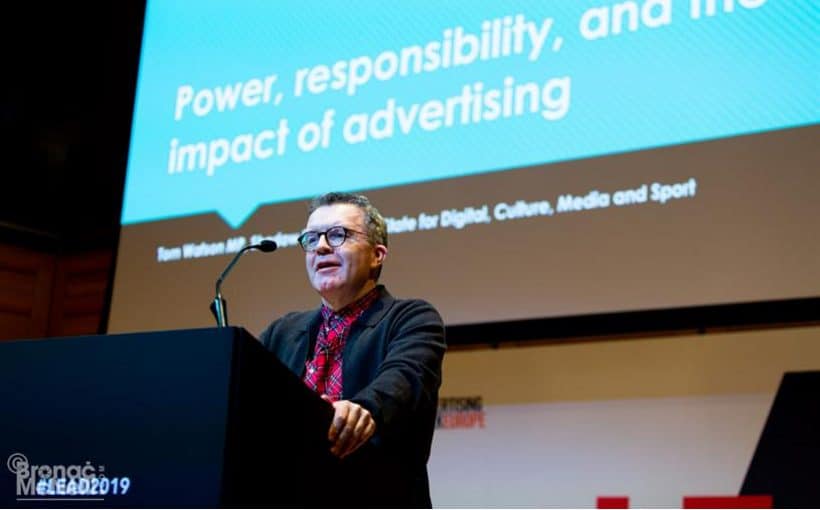 Stephen Woodford, CEO of the Advertising Association, said: "We urge the government to ensure that this review considers all available evidence in this consultation. A continuing focus on further advertising restrictions is founded on the misplaced belief that children are bombarded by junk food advertising."
Woodford argues that the rise in childhood obesity has occurred during a decade of declining exposure to HFSS advertising: junk food ads were banned on kids' TV back in 2007. The AA claims that the average child is exposed to only 11.5 seconds of HFSS ads across TV and online every day.
Ad bans have very little impact, says Woodford, who insists that advertising can, however, play a critical role in improving childhood obesity rates through the promotion of interventions around lifestyle issues, like the "Daily Mile" scheme which encourages children to walk more. Woodford concluded: "Any actions being considered must be proportionate and without a long-term, damaging effect on the UK media landscape."
HFSS ads have been banned on kids TV since 2007. The rules for all other media, including online, restrict HFSS ads where under-16s make up more than 25% of the audience. The government is now looking at a possible ban on all HFSS ads before 9pm.
Yet there are frequent transgressions from major advertisers. Earlier this month, Mars, Mondelez and Kellogg's were all given ad bans by the ASA, and in November, McDonald's and Burger King were singled out for posting their ads close to school gates.
Marketers are also working out ways around the rules. Coco Pops, for example, are no longer classified as HFSS because Kellogg's has reduced the sugar content of the chocolate kids' cereal.
Deputy Labour leader Tom Watson, who was very vocal at the Advertising Association's LEAD 2019 conference about his mission to ban junk food ads, has singled out a McDonald's promotion for criticism. He tweeted "McDonalds 'Monopoly' promotion is a grotesque marketing ploy that encourages people to eat more and more junk food by offering sugar-filled desserts as rewards. It is a danger to public health."
Increased funding for the Advertising Standards Authority was a big topic at the annual conferences of the Incorporated Society of British Advertisers and at LEAD 2019, as the industry makes efforts to defend itself against the rising tide of public disapproval.
The UK has one of the worst childhood obesity rates in Europe, with one in three children classified as overweight or obese by the time they leave primary school.