Publicis Groupe is the first of the big ad holding companies to report its full year figures for 2018 and they're a mixed bag, showing how hard it is in today's marketplace for such companies.
Organic revenue in 2018 rose by just 0.8 per cent despite a string of big new business wins. Worryingly for Publicis it fell by 0.3 per cent in Q4 which CEO Arthur Sadoun (below) blames on US GMCG advertisers still cutting back. He says this will adversely affect growth in Q1 2019 (now) although he expects that to improve as more of the new business – Daimler, Campbell's, Marriott, Carrefour, Cathay Pacific and big media accounts GSK and Fiat-Chrysler come on stream.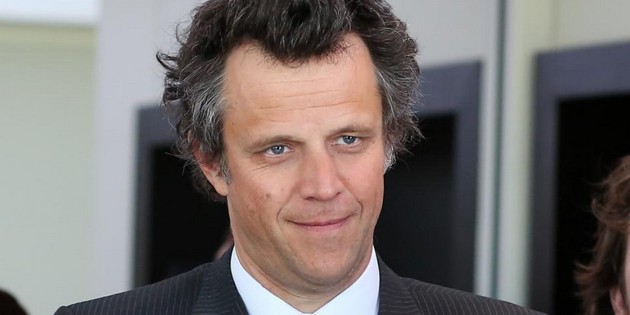 Publicis has promoted Nigel Vaz to CEO of Publicis/Sapient, its consultancy business, and media boss Steve King to COO, in effect Sadoun's deputy.
Financially Publicis improved profits, revenue (slightly) and earnings per share and its operating margin to 16.7 per cent, ahead of the field.
This presumably testifies to the success of Sadoun's cost cutting, enabling him to announced a €400m share buyback and money to spend on acquisitions. Publicis sent £25m last week buying the 24.9 per cent of media agency Blue449 it didn't own from M&C Saatchi.
As ever with Arthur there's much talk of "transformation," for the company and its clients.
Sadoun says: "2018 was a productive year for Publicis. We clearly led the change in our industry, demonstrating that we have the model to win today and tomorrow, and a transformation roadmap to continuously increase shareholder value.
"Thanks to the vision of Maurice Levy (former CEO) and to the hard work of our teams, we are posting a record year both commercially with a disproportionate share of new business wins, and financially with the highest EPS ever.
"There are four key highlights of 2018: new business, financial performance, organic growth and transformation… from being a communication partner to a marketing and business transformation partner for our clients is making a massive difference commercially. We have outperformed the market in new business on every front."
Now we wait to see what rivals WPP, Omnicom, Interpublic, Havas and Dentsu Aegis produce. WPP, formerly the biggest but now roughly level with Omnicom, is usually the last to report. So far there've been few clues as to what new CEO Mark Read will announce. But if Publicis really is out-performing the market with 0.8 per cent organic growth then the bar isn't set that high.
Update
Investors were anything but impressed by Publicis' results with its shares falling 12.56 per cent in early trading. The worry seems to be the continued erosion of creative agency margins. Publicis creative agencies may be winning business but they seem to be doing it for a lot less.