We don't think anyone expected 2018 to turn out quite like this: JWT disappearing into Wunderman, Y&R into VML (not that many people knew what VML was in January) and Sir Martin Sorrell departing WPP in acrimonious circumstances, to do his new thing with a group of Dutch MediaMonks. We did speculate in 2017 that 2018 might see a change at the top of WPP but hedged our bets by saying it might not happen until 2019.
We've also seen the imminent demise of WCRS announced by owner Engine, bringing a roller coaster 30 years or so to an end. WCRS once owned Carat owner Aegis back in the go-go 1980s, scarcely believably now.
So what's driven the demise of some of the world's most famous creative agencies?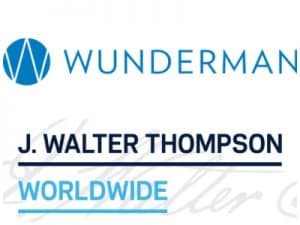 One theory is that it's not the rise of the data wizards – supposedly including VML and Wunderman – but the way creative agencies have lost ground to media agencies. Increasingly it's media agencies who have the ear of the client; promising wonderful ways of making the marketing budget go further by substituting countless digital media "touchpoints" for the big, seemingly more risky marketing opportunities offered by, among other things, big TV campaigns.
By the time the creative agency makes an appearance it's all been decided: lots of cheap video and/or ten-second ads, hardly the canvas for medium-sized ideas let along big ones. Even Volkswagen, arguably the most consistent and effective car advertiser over the last 40 years or so (although sibling Audi might make a claim too) has said it wants to cut back its mainstream advertising to 25 per cent of the £1.5bn total, another big win for digital.
Advertisers may be agonising publicly and privately about the pitfalls of the digital landscape – ad fraud, brand safety and the ever-growing power of Amazon, Facebook and Google – but seem contrarily convinced that these are fixable and that digital is still the way to go. The tide is running out so strongly that even the one-time giants of Madison Avenue have been emphatically beached.