Martin Sorrell has maintained the love of a good analogy that he famously developed while CEO of WPP. He used them freely as he pronounced on the future of ad agency holding companies and the state of WPP during an interview at the Festival of Marketing in London.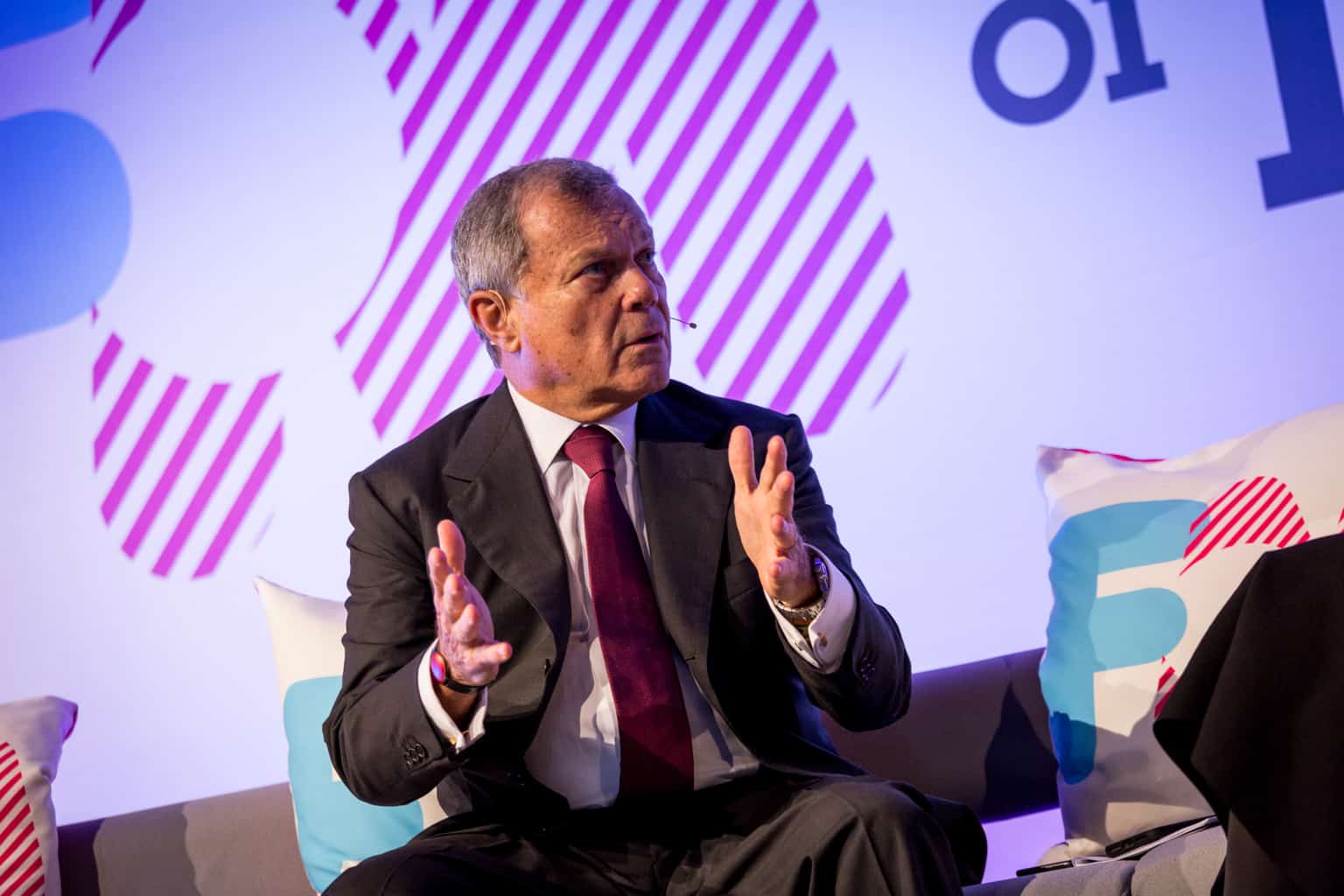 The former CEO of WPP — and now executive chairman of S4 Capital — admitted that he misses the scale of running a £20 billion company, but claimed that he is closing the gap between WPP and S4 and has a new deal in train.
"I still believe that scale matters, Sorrell said. "I've always been interested in scale, its complexities and the leverage it gives you."
At the same time, he is enjoying the "clean sheet" that S4 Capital represents, and the freedom from the difficulties of trying to pivot WPP. "Being weighed down with the anchor of the legacy company is like a straightjacket. The tsunamis will be even stronger than we thought, and the pace of change is going to be violent."
Sorrell said that the attitude of the traditional agencies "drives me nuts." He spoke about creative directors in their corner offices with their Ferraris, looking back through rose tinted spectacles to the Don Draper and Mad Men era. "Creative is at the centre of what we do, but the nature of creativity has changed," he said. "To suggest that data devalues creativity is a nonsense."
He recognised that it would make a lot of people "recoil in horror," but warned: "Faster, better, cheaper, that's what's happening. The GSK media review was run by the procurement department in Twickenham, which is indicative of the changes taking place. You have to be more efficient."
On WPP's recent run of account losses, he said: "If I'd told you that WPP in a week would lose GSK, a significant part of Ford, and Amex – and there's one other thing they've lost – you would have said I'd need my head examined. Those relationships take decades to build. There have been a lot of bricks put in the wall, a lot of effort, and a lot of people."
He said all the holding companies are moving in the same direction. "They are all becoming one firm. The only difference is the speed at which they are doing it. They are all making omelettes, and when you make omelettes you break eggs. The only question is the speed at which you break those eggs."
There were damning words for Saatchi & Saatchi, where he began his advertising career in 1975. "On paper, Publicis has got furthest towards simplifying its structure, but in practice Saatchis, in my view, is no longer the force it was, Leo Burnett is no longer the force it was, and BBH is no longer the force it was, because you slam the name Publicis on top of it and you devalue the brand."
Omnicom, he said, is at the other end of the spectrum, with "No strategy but very good businesses," a position which they will "have to address" at some point. IPG is doing well from a lower base, he added, speculating that its Axiom purchase may be one of the reasons IPG won Amex from WPP.
Sorrell declared that Dentsu is in the best position of the six. He said, "It's fundamentally a media business and they put digital on top of it, or in it. They overpaid for Merkle but they now have a very good data business, one of the best data assets."
Sorrell finished on an enigmatic note. "The last chapters have not been written. The forces at work are phenomenal. We are talking about a radical revolution, not an evolution, and the next 12 to 24 months will be critical."