The boat that is MDC Partners sails leakily on, reporting a net loss of $18.2m for Q3, which it blames on changes to accounting rules, with organic revenue up 1.5 per cent and net new business gains of $12.7m. Losses for the year to date now total $48m.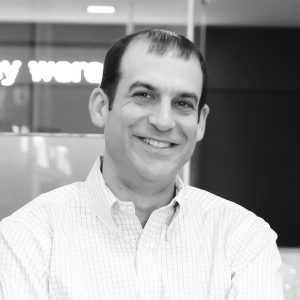 CEO Scott Kauffman stepped down a while back (although he's still on the board) and CFO David Doft (left) seems to be in charge. He says: "Our results are driven by the actions we are taking to optimize our cost structure and improve financial performance by selectively investing behind our world-class talent, while focusing on our strategic offering in high-priority growth areas. We continue to see strong demand for our agencies' services in the marketplace.
"We believe this, plus the expected incremental $29 million of savings in 2019 from already-actioned headcount reductions and real estate consolidation, will position MDC Partners for improved profitability next year and beyond."
Which is very MDC: things seem to going a bit better but something nasty nearly always crawls out of the woodwork.
There are multiple reports from the US that MDC agencies – which include Anomaly, 72andSunny and CP+B – are keen to buy themselves out of the group, which has never delivered a viable worldwide offer, but it's too expensive. But MDC is only valued at $135m so the owners can't be asking that much surely. The UK's Karmarama cost Accenture Interactive £50m and Sir Martin Sorrell's S4C paid €300m for MediaMonks.
But not many people seem to want to buy creative agencies – however well regarded – these days.