Our sweltering summer of sport, reality TV and royal weddings has been a reminder of the power of television to reach mass audiences, and the fact that TV's widely-predicted demise may have been greatly exaggerated.
For England's semi-final match against Croatia, ITV claimed the highest ever football audience, with an average of 24.3m people tuning in. Earlier in the summer, Prince Harry's wedding clocked up almost 18 million viewers in the UK, not far short of the 21 million his parents managed 36 years ago (and a long time before VoD).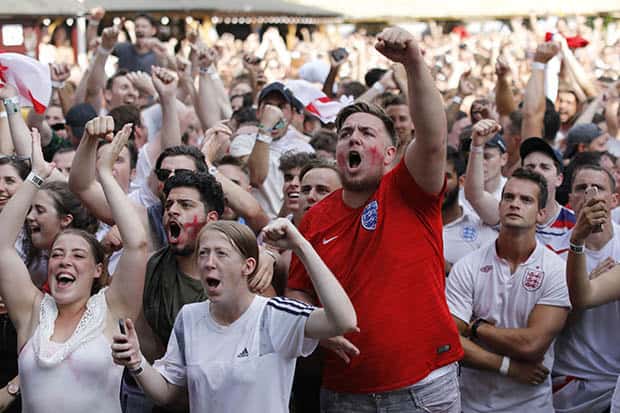 But even excluding England's surprising success in Moscow or the popularity of Harry and Meghan's marriage, there was little sign that TV was on its way out. According to research from RTL AdConnect, in the last ten years, TV viewing time for Europeans has actually grown from three hours 45 minutes to three hours 49 minutes of live TV per day.
Some might argue that millennial viewing habits will change this trend over the coming years, but there is evidence that suggests this may not be the case: according to SMG Insight only two per cent of millennials in the UK prefer to watch sport on social media clips. Their preferred method of viewing is the same as the rest of the population – live TV.
So has the current enthusiasm for digital gone too far or can we simply ignore offline media?
TV strikes back
As a global marketing effectiveness consultancy, we harness data, advanced analytics and technology to help our clients understand how their marketing is working, and how to deploy it more effectively to improve returns and drive growth. As such, we observe how different media – both online and offline – influence the customer journey to drive sales, and combine various analytical techniques to provide a complete view of how well all consumer touchpoints are performing.
The growth of digital advertising has been the widely acclaimed marketing success story of the last twenty years, going from almost nothing to making up around 41 per cent of total ad spend last year. Online channels offer many benefits that traditional media cannot – precise targeting, often an immediate impact on sales and quick turnaround being the prime examples.
But in many ways TV is still highly relevant. Digital marketing is important to guide consumers through the online ecosystem, but TV often plays a central role in driving consumers to a brand online. Even without any analytics, managers can see traditional TV campaigns drive huge amounts of additional searches and online traffic.
TV is also well placed to build brand equity given the long-lasting effect it has on consumers. VoD is often considered equal to TV – which is why we see a lot of brands using the same ad across the two media. However consumers don't respond to advertising on these two platforms in the same way; whilst VOD often generates a strong short-term response TV typically generates a much stronger long term effect which helps to establish a strong brand.
TV still packs the bigger punch and will continue to do so for years to come. VoD might seem like a cheaper alternative but often doesn't generate the highest returns.
Maximising marketing investment
Although digital has become an extremely important addition to the marketing mix it is essential to include more traditional media channels to get out the most of a brand's marketing investment. The marketing mix will depend on what a business wants to achieve and how it wants to balance different objectives, e.g. how to balance short term revenue generation vs building brand equity.
The high cost of TV advertising will put this channel out of reach for small consumer brands with limited ad budgets. For these brands online formats are well suited because of their strong ROI generation at low cost to support business growth.
But as soon as these brands achieve the market scale they're aiming for, traditional media often factor heavily in their marketing strategies. When it comes to having an emotional impact on a mass audience, television still wins hands down.
Not only is TV surviving, it's thriving.
Peter Stefou is client and operations director at Data2Decisions.