Still one of the most searched stories on MAA is one from 2013, speculating that Steve Parish and Richard Jameson, the duo who build up international production agency Tag and sold it to Deutsche Post DHL's Williams Lea in 2011, were looking to start another such venture.
That hasn't come to pass (yet) although both have made small private investments in the sector. Now though Williams Lea Tag has been sold by DHL to private equity firm Advent International and, who knows, Tag may be available at the right price. That's what private equity companies do.
Williams Lea and Tag never quite clicked even though both parts of the business remain substantial. Williams Lea, once a security printer, provides point-of-sale material to big companies worldwide and employs about 9,000 people. Tag, now with access to Williams Lea's client base, works for both advertisers and agencies, increasingly in video production.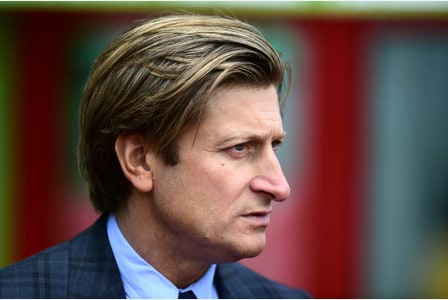 Parish (above), who made an estimated £80m from the sale, is now chairman and a shareholder in Premier League football club Crystal Palace noted for, among other things, a particularly active managerial revolving door. New manager Frank De Boer has lost his first three matches. So Parish has a lot on his plate.
But he stays in close touch with pals in the London ad business. Tag was the first production agency to set up studios in agencies and helped many now famous names get underway. It provides a similar service for some advertisers now.
The production agency business has changed significantly since the heyday of Tag with big players like WPP's majority-owned Hogarth coming to the fore and newcomers like Oliver Group making waves, winning contracts to set up on-site agencies for some of the world's biggest advertisers including Unilever. The other big agency groups are also trying hard to boost their in-house production resources, not without controversy as some are being investigated by the US Department of Justice for allegedly rigging TV and video production pitches.
So it's a much-changed market and a rather crowded one at that. But the buccaneering Parish has never been frightened of opposition and Jameson is a canny financial operator. It would be surprising if they don't have a chat with new Tag owner Advent.