The global mergers and acquisitions market in marcoms seems to be slowing somewhat according to new research from M&A specialist Results International. 219 deals were completed in Q1 2017 against 238 in Q4 last year. Several new buyers entered the scene.
Top of the pops was WPP with nine deals – mainly small involving subsidiaries – followed by Dentsu and Publicis with four each. Continental Europe was the most popular destination, indicating a search for alternatives to the UK as Britain pursues an uncertain Brexit. Digital agencies were once again the most sought after.
All the major management consultancies did deals in the first quarter apart from IBM. The continuing expansion of the buyer market was also highlighted by a number of new entrants including The Gotcha Group and Groupe Marc de Lacharrière SA which both made multiple acquisitions for the first time.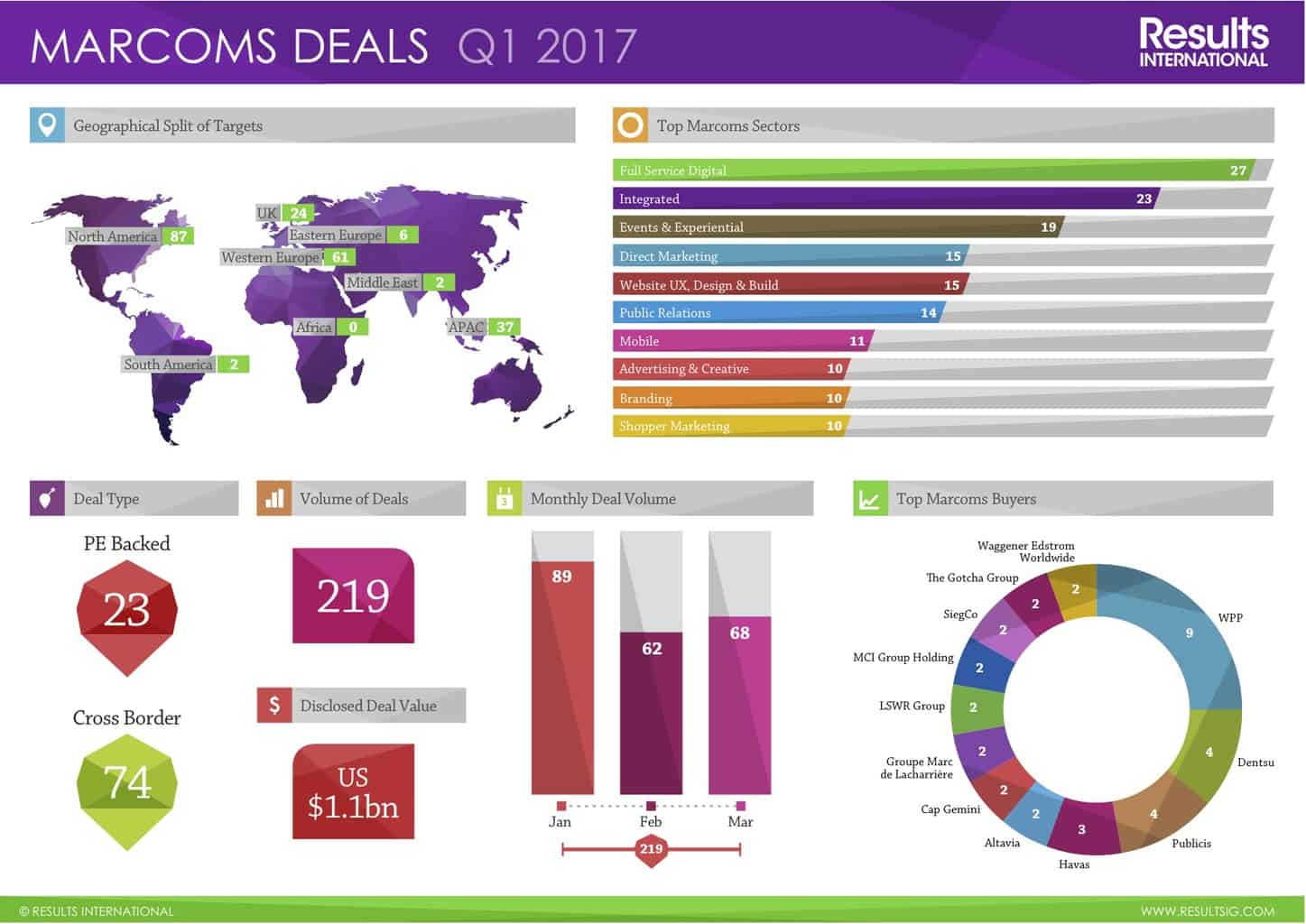 Results International partner Julie Langley says: "WPP is back on top for deal volumes, when you add in Publicis getting back into M&A and continued activity from Dentsu, it underlines that quality targets are still very much sought after by both established and emerging players.
"There are many different types of buyers that understand the value of a marcoms presence to reinforce and supplement what they're trying to offer and give them more influence over the C-suite. This is the widest buyer universe we've seen and it continues to expand with new entrants and emerging holding companies continuing to bolster activity from the traditional acquirers, consultancies and technology players."