Who'd be WPP's Sir Martin Sorrell?
No sooner has he declared 2016 a record year for WPP with revenues of £14.39bn and operating profit over £2bn for the first time (£2.06bn with post-tax profit of £1.5bn) than the shares tumble six per cent on the UK stock market.
The reasons being, one, that WPP's 2016 performance had been well flagged and the shares had risen accordingly and, two, Sorrell is sounding unusually gloomy (for him) in his prognostications for 2017, forecasting that like-for-like net sales (WPP's measure of organic growth) will fall to around two per cent. He also confirmed that the last quarter of 2016 had been disappointing with big media losses (AT&T in the US, Volkswagen globally) spoiling things. In 2015 WPP came out on top in most of the big media reviews and media (or media investment management as WPP calls it) is the biggest contributor along with advertising to its coffers – accounting for nearly two thirds of the business.
Elsewhere research (data investment management as WPP has it) failed to sparkle yet again (revenue up just 0.4 per cent) although some if it remains an integral part of the wider group offer. WPP likes to boast that it has "first party" data unlike its competitors which need to buy it in from third parties. PR, which is looking a rather marginal part of WPP's business these days, was up five per cent in revenue terms while branding, healthcare and "specialist communications" was about double that.
Sorrell (below) also chose to berate clients for favouring short term measures at the expense of branding, saying that big companies were using all their spare cash for dividends and share buy-backs. WPP, though, now spends half its free cash on such things, benefiting, among others, Sorrell himself who's a big share owner too having received more than £200m in shares through the controversial Leap incentive scheme. Leap expires this year but Sorrell, who earned £70m last year, can expect another huge payout. And the inevitable furore as his earnings far outstrip any other FTSE100 CEO. He may point out that they hardly the match the "compensation" of others in private companies, such as Arcadia's ever-controversial Sir Philip Green.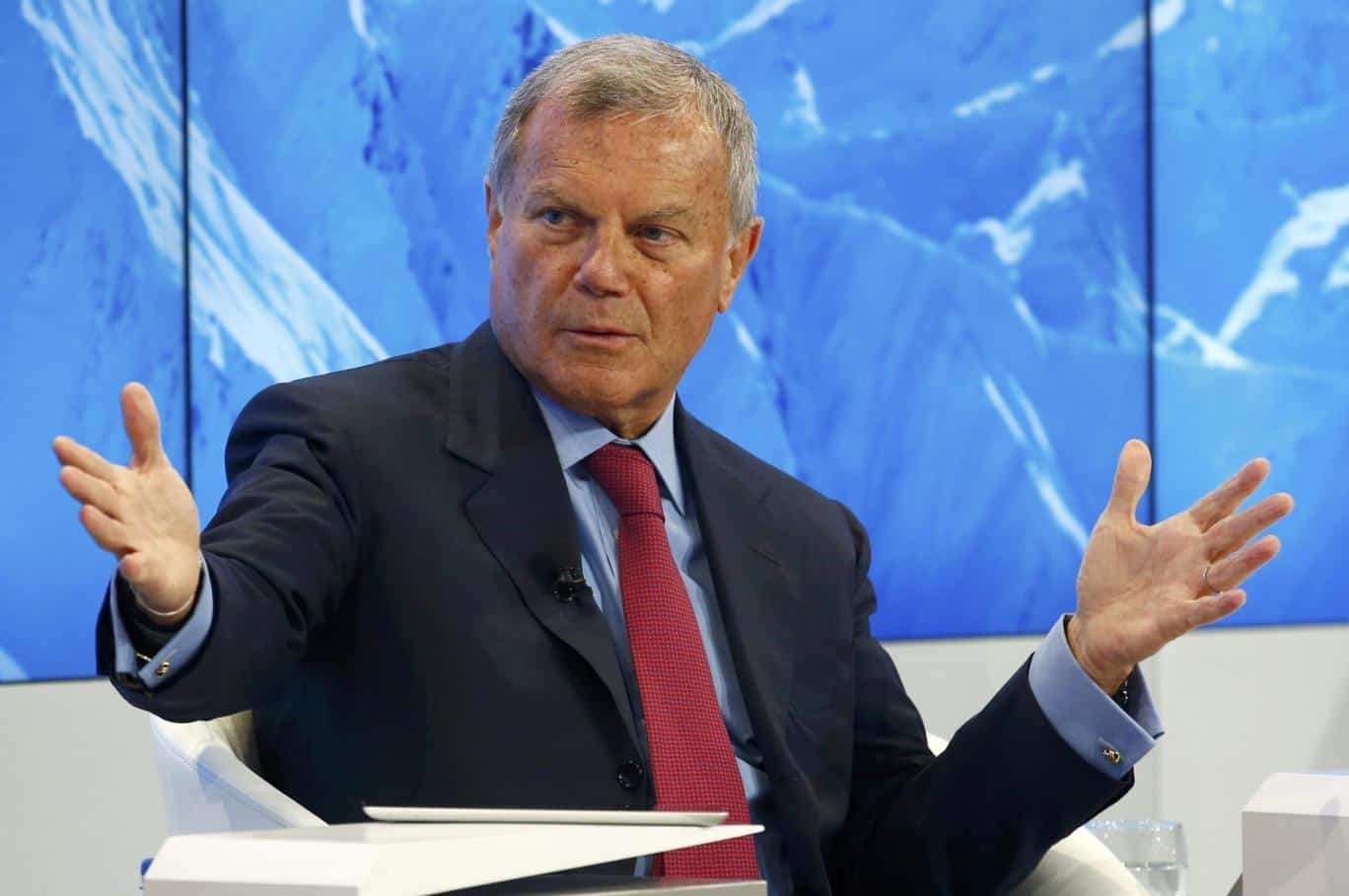 It's possible that 2016 may be a high water mark for WPP. Life is getting tougher for the big marcoms companies with clients, led by P&G's Marc Pritchard, cracking down on what they see as opaque activities like programmatic media buying, where WPP leads. WPP's headline numbers (the full report is here) have benefited mightily from the 15 per cent depreciation in the pound as most of its business is outside the UK so the numbers are boosted when profits are returned.
But WPP has its tentacles into most of the world's big companies, working for many of them in two or three ways. There's evidence that Sorrell's fabled "horizontality" is working with such companies appointing WPP across the board. It then shares out the work among its multifarious agencies. So far this year Walgreens Boots Alliance has shifted everything into WPP albeit at tight prices. Its rivals though, notably Omnicom and Publicis, are also following this strategy now.
WPP's operating margin increased in 2016 to 17.4 per cent (industry leading as Sorrell says). That will be an eye-opener for some clients who had no idea they were paying such a generous commission. Not liking something and doing something about it are two different things of course. And Sorrell has proved a master at staying one step ahead of opposition, wherever it comes from.