David Droga is this year's choice as Lion of St Mark, the Cannes International Festival of Creativity's lifetime achievement award.
Droga's Droga5 is Cannes' currently independent agency of the year and, in his time, Droga has won buckets of lions at Publicis, Saatchi & Saatchi and his own shop.
He's the seventh winner (named after the famous lion sculptures in Venice where the festival used to be held) following Almap BBDO's Marcello Serpa last year, R/GA's Bob Greenberg in 2015, commercials director Joe Pytka in 2014, TBWA's Lee Clow in 2013, Dan Wieden in 2012 and the first recipient Sir John Hegarty.
Do these things matter? I remember, back in the day, informing legendary CDP creative director Colin Millward (on behalf of Campaign) that he was D&AD's choice for its first lifetime achievement award. The famously private Millward, who knew nothing about it, was horrified and told me he wasn't going. If they'd have awarded Lions of St Mark in Charles Saatchi's day you can bet he wouldn't have turned up.
Droga has had his ups and down recently with a troubled launch in London and the painful decision to close his home country operation in Sydney. But the New York flagship is motoring again after a hiatus following the sale of 49 per cent to William Morris Entertainment and Droga, said to be the hardest of task masters, is popular in adland and his agency stands for most of the good things in advertising.
PS Wonder how long the judging panel (whoever they were) spent discussing women candidates? Could be worth a wager with Paddy Power in 2017.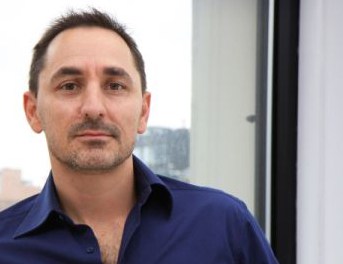 PPS Here's Dave in less bashful mode.