The 2017 GSMA Mobile World Congress starts today. More than 20,000 delegates are in Barcelona to discover more about mobile content, network connectivity, enabling technologies such as Artificial Intelligence, plus the opportunities mobile has to build more sustainable businesses.
In my role, I've got to be constantly focused on the key drivers of brand growth. As I'm walking the show floor, talking with our clients and engaging with our Mobext teams conducting Havas Group Tours I fully expect to be having conversations around the following five trends.
Mobile creative
Delivering compelling and viewable creative messages to mobile users will remain the key to brand success in 2017, and there's a raft of companies at MWC2017 offering their own take on how to best combine inventory, viewability, scale and engagement for advertiser campaigns.
Publishers are also taking notice, with some now developing their own proprietary systems.
Nonetheless, proving that they drive action or sales is another issue altogether. While mobile advertising greatly helps influence a purchase, most shoppers still prefer to finalise a sale on desktop.
This year, the challenge for all mobile marketers will be to find new ways to quantify mobile ads' influence over purchase intent. I'm sure MWC2017 will provide a great many insights.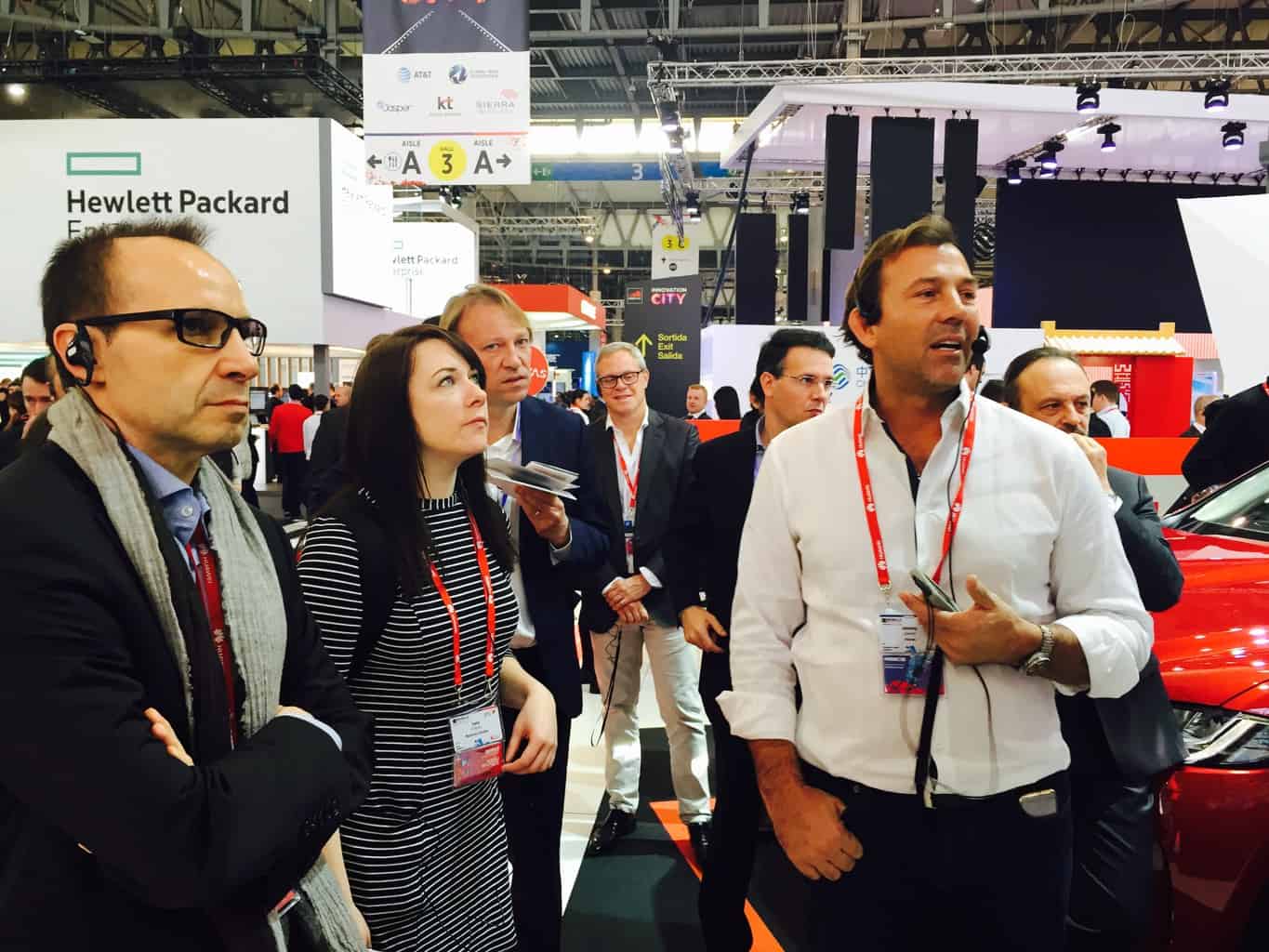 In-store mobile usage
Mobile is quickly becoming the new favourite way to pay for in-store goods. Apple Pay, Samsung Pay and Android Pay are gaining greater traction as they become familiar to shoppers and retailers alike. A recent report reveals 39 per cent of all mobile users in the U.S made a mobile in-store payment during 2015, a figure Havas Group's mobile marketing agency, Mobext, expects to reach at least 70 per cent in 2017.
This, coupled with the fact that, again according to Mobext, nearly 82 per cent of all users check their smartphone while shopping in-store, means that more retail brands should be adopting in-store connectivity innovation such as beacons and NFC, which can push discounts and promotions to consumers browsing their aisles.
It's vital that retail brands combine the best of offline and online worlds and that includes in-store access to products at e-commerce prices. How the mobile industry collaborates with retail brands to drive this in-store evolution will be a major discussion point.
Location, Location, Location
Surging demand for accurate location data is driving a raft of new offerings, which leverage data sets to measure, target and re-engage users. I'm expecting to encounter many such offers here in Barcelona as brand marketers see the value for business growth.
These potential data partners will no doubt fall into two categories – those who collect data and then refine it with proprietary tech, and those who use hardware sensors or beacons coupled with SDKs (Software Development Kit) to cull user IDs. Expect location data to grow in both size and in accuracy this year as more data is collected thanks to rising smartphone penetration rates worldwide.
Vertical video
The explosion of mobile video has transformed the way content is consumed and shared on mobile platforms. Mobile video now represents half of all video views and the race is on to take a slice of this growing pie. The talk this week at MWC2017 will be about how to capitalise on vertical video consumption through 'in-read' formats such as Outstream.
Spearheaded by Snapchat, vertical video reflects how people hold their devices, harmonising with nearly every other activity we now perform with our smartphones. Vertical video consumption is on the rise, with uploads of vertical video to YouTube increasing by 50% in the last year, according to Mobext. Facebook has also noted that users watch vertical videos longer, and with sound on, when they are presented vertically in-feed. It's also been proven that users are nine times more likely to watch vertical video ads to completion.
Blended realities
The conversation around virtual and augmented reality on mobile exploded last year, thanks to the success of Pokemon Go. But really, we're still none the wiser about the business growth potential that AR and VR can offer. Snapchat believes that AR on mobile has found its millennial audience but hardware providers such as Oculus Rift and Sony are still facing huge challenges around mass adoption. It's important that, as agencies, we're part of this conversation since brands and advertisers have much to gain from AR and VR's success.
That's why I'm looking forward to taking my seat in the MWC2017 conference auditorium, as well as getting out onto the show-floor and experiencing the latest in blended reality innovation.
Marc Schader is group CEO global growth Havas Media Group.