It's all change at the holding companies as we go into 2017, 'de-layering' you might call it.
Andrew Benett (below), CEO of Havas Creative Group and Havas Worldwide (you might ask what the difference is but Creative Group seems to include Arnold) is leaving with holding company boss Yannick Bolloré taking over. Havas is now owned by the Bolloré family.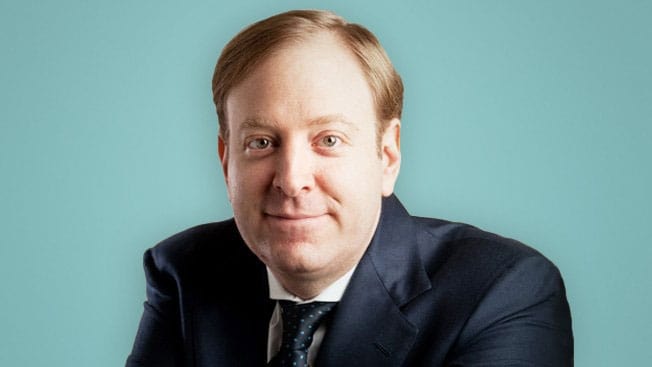 If this was just a case of "new broom required" you might have expected Chris Hirst, boss of Havas Creative in Europe to take over but it's to be hands-on Bolloré. Havas has recently been re-organising itself into Havas "villages," all the various agencies under one roof (its New York outpost has over 1,000 people). The company also parted ways with Sports and Entertainment boss Pedro Avery recently.
It's hard not to see the hand of paterfamilias Vincent Bolloré (whose day job is chairman of Vivendi) in all this. Havas and then CEO David Jones parted company around the time the Bolloré family took over (Jones now heads his own well-funded investment company You & Mr Jones) and Bolloré will want to see some dramatic results. One way of making the company more profitable is to get rid of local barons, even ones as high up as Benett.
Much bigger French rival Publicis Groupe has been on the same path recently, merging its various networks into one in its smaller markets (which still account for a lot of countries) and grouping its creative and PR agencies into Publicis Communications run by newly-chosen holding company boss Arthur Sadoun. Robert Senior, global CEO of Saatchi & Saatchi and, briefly, UK head of Publicis Communications, recently quit. Publicis has replaced global CEOs with 'presidents' which leaves little doubt as to who's in charge.
Expect to see more such moves as the holding companies (Havas is much the smaller out of WPP, Omnicom, Publicis Groupe, Interpublic, Dentsu and itself) try to wring more money out of a low growth world economy with not that much left to buy.
As for Havas it probably still needs a deal with someone or other if it's to gain the kind of scale the Bollorés want.