WPP has now been dragged into the US Department of Justice's investigation into alleged "production rigging," basically illegal ways of ensuring that in-house agency production units win supposedly competitive tenders.
Industry sources say it's being going on for years. What's changed is that the big agency holding companies (and some of their clients) are looking for more income (the former) and cost savings (the latter).
Back in November WPP launched a new operation Townhouse in the US. This is owned by Grey and its foundation client is Procter & Gamble, which is in the process of slashing agency fees by $500m or so.
So P&G, which should know something about advertising, is happy with the arrangement, let's make that clear.
But it's an example of how agencies are busily moving into an area that was once the preserve of outside specialists. This is a memo from November from Grey CEO Jim Heekin and WPP production arm Hogarth Worldwide CEO Richard Glasson, first disclosed in Agency Spy.
As you probably know by now, WPP has established a new full-service production capability in New York called Townhouse. It will form part of Hogarth's global production specialty offering and will be focused on Grey creative clients. It has been staffed by approximately 200 professionals who have been transferred from Grey and Hogarth.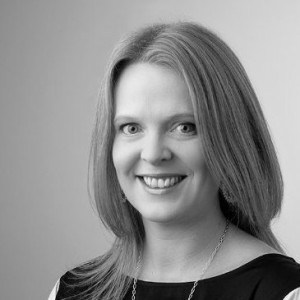 Kristen Martini (left) has been named the CEO of Townhouse New York.
Kristen has been part of the WPP family for the past four years, most recently at Hogarth New York where she was Director of Client Services. She brings extensive experience in integrated production and has held management positions at JWT, FCB and Digitas.
Townhouse will begin to expand so that it can service P&G on a Global basis. First in UK, then EMEA followed by APAC and LATAM.
We've asked Kristen to serve as the Global production leader on P&G and spearhead the rollout effort focusing on this key client. Kristen will work closely with Kelli Tuggle and with our many P&G account, creative and production professionals around the globe both at Grey and Hogarth.
We are excited about this new WPP capability and we want to move quickly on rolling it out for P&G.
Kristen will coordinate her efforts with Grey and Hogarth regional leadership, but any office that currently provides production services to P&G will hear from Kristen.
Please give her your complete support in this important expansion.
As earlier, this is an agreed deal between Grey and P&G, which has used a small roster of middling production companies for middling work for years. But it's also a clear indication of how important TV and online production and post production now are for the the big agency holding companies.