BBH client St John Ambulance is running a campaign trying to increase knowledge among parents of cardiopulmonary resuscitation (CPR) when babies stop breathing. A survey of 2000 parent says this is what they fear most.
So the agency has created a CPR babygrow with the appropriate instructions and teamed with another client, Tesco, to give away a reported 24,000 this Thursday (October 13).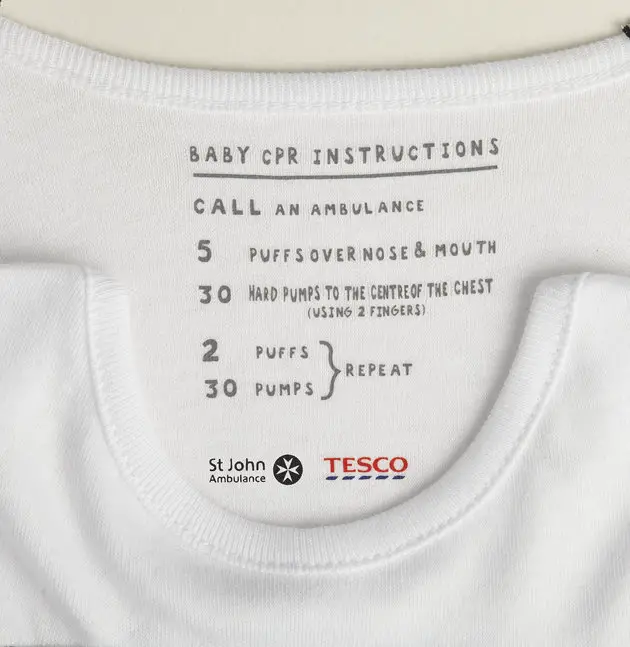 St John Ambulance CEO Sue Killen says: "Working with Tesco gives us a great opportunity to help spread the incredibly important lesson of baby CPR to millions of adults in a creative and memorable way. Whilst of course we hope the worst will never happen, the babygrow and online video help to show parents what to do in an emergency. Pick a grow up on the 13 October and keep an eye out for giveaways online if you can't make it instore."
Spot on from agency and both clients (we won't score it, seems inappropriate).
Suspect they might need more than 24,000.
Borrows something from Grey's British Heart Foundation campaign with Vinnie Jones and, maybe, Wieden+Kennedy's 'doing good' ideas when it worked on Tesco. But if it saves some young lives (it's saved one already it seems) who cares?