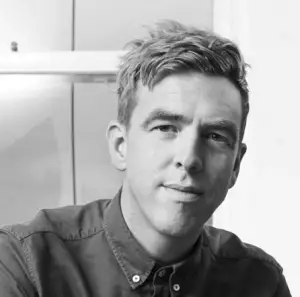 Tom Bazeley (left) has quit as CEO of M&C Saatchi's London office, bringing to the end a disastrous experiment when the agency parachuted in the management of Lean Mean fighting Machine, which it bought a few years ago for about £10m. The Lean Meaners, founders of a digital agency, have now all left.
It's all rather reminiscent of that other soho stalwart BBH, whose attempt to create a new management team in the wake of its sale to Publicis Groupe, has also ended in tears.
Why do they do it? Ad agencies are like lemmings as they pursue the next big thing, even if it's going to direct to them to the edge of a cliff.
The M&C founders, who are still there, thought they could revitalise their rather ageing brand by bringing in a new top management from a middling digital agency. Had they gone mad?
In the process they lost people like Camilla Harrison, currently bringing in loads of new business to MDC's Anomaly in London.
M&C is a quoted company with an interesting international network, built on minority stakes, rather like MDC. But it needs a fully functioning London HQ.
But the Lean Mean experiment was a disaster even though Bazeley himself is a personable and intelligent operator. The M&C founders who are still there – David Kershaw, Bill Muirhead, Jeremy Sinclair and Maurice Saatchi – need to spend less time shuffling around their property interests and get down to business.