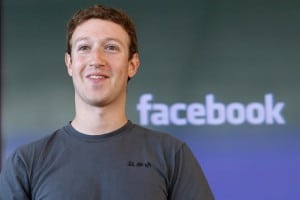 Facebook made about three quarters of its $3.82bn second quarter ad revenue from mobile, according to CEO Mark Zuckerberg, up from $2.8bn. Zuckerberg (left) is promising more of the same as Facebook's still growing user base – now about 1.5bn – takes to video.
Pivotal Research Group's Brian Weiser says Google and Facebook now dominate the mobile ads market: "Google Display Network is probably doing $7bn or $8bn of advertising. GDN and Facebook are probably growing at the same rate right now. There's next to zero growth for everybody else – [the others] are mostly niche players."
Donal Kane, head of product at Telefonica-owned mobile company Axonix says: "Facebook understands its audience will access the platform on mobiles, and, through the vast amount of data it collects from them, has become proficient at how best to present ads to give consumers the best experience possible in newsfeeds and through promoted posts."
With mobile ad spend expected to reach $100bn worldwide by next year there's still plenty of room for so-called niche players to succeed, and Google and Facebook to grow even more rapidly. But, so far at least, Zuckerberg and COO Sheryl Sandberg are doing a pretty good job of confounding the sceptics who thought the mobile ad revolution would pass Facebook by.