OK, we've done the creative agency billings (AMV BBDO came top once again with £461m), here are the media agency Nielsen billings for 2014.
Of the total £9.8bn spent in the UK, just over £2bn is so far unallocated, £347m was direct and £210m still sits in the 'to be advised' drawer.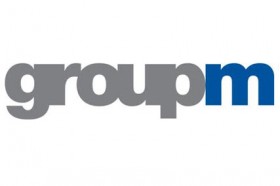 WPP's MediaCom London is top with £987m (its Manchester office spends £138m) while Omnicom's OMD, currently throwing its weight around with Channel 5, has lumped in three agencies to take second place, which is a bit naughty.
WPP/Group M agencies (MediaCom, Mindshare, MEC, Maxus and M/Six plus regional outposts) account for nearly £3bn of the nearly £10bn spent on UK media (that's about 30 per cent last time we looked, over 40 per cent if we just take spend attributed to agencies).
1/MediaCom London £987m
2/OMD (includes MGM and M2M £842m
3/Mindshare £595m
4/MEC £565m
5/Carat London £538m
6/ZenithOptimedia £423m
7/Maxus £339m
8/Starcom Mediavest £291m
9/PHD £281m
10/Vizeum £265m
11/Walker Media £180m
12/Initiative Media £170m
13/Havas Media £166m
14=Mediacom Manchester £138m
14=Carat Manchester £138m
16/UM London £103m
17/The7stars £99m
18/M/six £98m
19/MEC Manchester £82m
20=All Response Media £75m
20=UM Manchester £75m