Nielsen will be finalising its 2014 ad agency figures, to be published in Campaign soon, but here's a sneak peak at the raw numbers. Of the £9.3bn in ad spend registered, £2bn hasn't been allocated yet, £1.5bn was direct (all totals revised up or down to the nearest million GBPs) and £850m is 'to be advised,' whatever that may mean.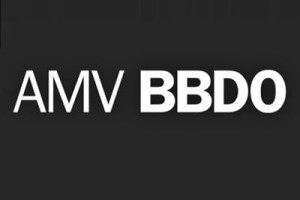 Billings, of course, are no longer a particularly accurate guide to agency performance, now that media is handled elsewhere. But it is a guide and, once again, the table has AMV BBDO sitting proudly on top. McCann, rather mysteriously, keeps its second place. Where do all those billings come from?
Some very famous names don't seem to bill much at all – like Saatchi & Saatchi, back in the day the crowned king of the billings table, languishing in 21st place on £111m.
We'll have a look at the rather more revealing media agency billings later.
1/AMV BBDO £461m
2/McCann £276m
3/RKCR/Y&R £237m
4/WCRS £223m
5/BBH £218m
6/VCCP £214m
7/Adam&eveDDB £212m
8/Leo Burnett £195m
9/CHI & Partners £189m
10/Publicis London £167m
11/Havas Worldwide London £160m
12/Mother £152m
13/DLKW Lowe £148m
14/Grey £143m
15/M&C Saatchi £131m
16/Wieden & Kennedy £131m
17/Ogilvy & Mather £126m
18/JWT £118m
19/Krow Communications £112m
20/TBWA £112m
21/Saatchi & Saatchi £111m
22/Karmarama £72m
23/FCB Inferno £63m
24/Gratterpalm £63m
25/Beattie Mcguinness Bungay £60m
26/Fallon £57m
27/Brothers And Sisters £53m
28/Tag Worldwide £51m
29/Mortimer Whitaker O'Sullivan £50m
30/Fold7 £45m