The pace of innovation and development in marketing technology over the past year has been staggering. We've witnessed the proliferation of affordable 3D printing, Oculus Rift bringing virtual reality to the verge of the mainstream and Google Glass (below) as the highest profile example of a smart wearables trend that's seeing us march our way towards cyborg status.

It's pretty safe to say that 2013 was the year of mobility with no signs of location-based technologies, most notably Apple's iBeacon, slowing down. And as we hit summer, 2014 could already be crowned the year of a connected device revolution, our gadgets now talking to each other wirelessly in a truly intelligent ecosystem.
What concerns me is that in our rush to harness new technologies, there is a danger that the end user becomes forgotten. In my view, technology is at its most powerful when it is invisible and secondary to the most important aspect of any digital marketing endeavour: user experience.
Search for a definition of user experience and the results will be varied and numerous. In the end, UX in all its guises boils down to offering something simple and intuitive that provides instant value. When UX is great, you don't have to understand how it works or how the technology got you to that experience. Think of the first time you interacted with a touch screen phone or used Shazam to identify an amazing tune when your own internal jukebox failed you. Forget how it works, the experience is distinctive, memorable….even magic.
Asked what my favourite piece of tech is, I always point to the Kindle. While it doesn't offer 3D visuals or the newest technology, it is admirably and precisely focused on what it does – namely, making reading better.
The point of any marketing exercise should be to tell a deeper brand story while delivering on a business objective. Put simply, the role of your digital agency is to ensure you are using the appropriate technology in a brutally simple way. With consumers bombarded daily with endless marketing clutter across media, our job is to provide solutions so simply focused and well executed that they cut through the noise while aligning seamlessly with the brand vision.
The rise of eye-tracking tech, wearables and the aforementioned Google Glass is indicative of a blurring of the lines between humans and devices. Intuitive technology that understands its user is growing exponentially; the role of the agency, then, is to be experts in the user experience that sits between user and technology; we have to be the bridge that connects a brand with technology, old or new, that works as simply, seamlessly and frictionlessly as possible.
For Jack Daniels, we identified a way to harness technology to breathe new life into the brand's long-held association with music and artists. To address a declining share among younger people, we created a platform called JD Roots. New upcoming artists went back to their hometowns for exclusive gigs. Then, we cemented the association between brand, music and location by creating interactive beer mats, inviting people to access tunes created by homegrown talent using QR codes directly via their mobile or using bespoke players.

Choosing the right digital shop isn't easy, particularly when served with a plethora of options from several agencies all claiming to be digital experts. They should be experts in user experience, mastering consumer research and possessing strong ties with the tech brands creating this stuff. When seeking partners, look for a culture of 'what's next?' hardwired into the agency DNA. This manifests as a 24/7 obsession with staying one step ahead of the curve, but also continually questioning and carrying responsibility for how latent tech can serve both brand and user.
A five-point guide to effective use of marketing tech
1. Don't use technology for technology's sake. Focus on looking for the idea that is frictionless and beautifully simple. When we created Sweeper – an immersive experience that mimicked walking through a deadly minefield for UNMAS (United Nations Mine Action Service) using iBeacon – the idea was simple and the technology, while fundamental to deploying the idea, remained invisible.
2. Use technology in a way that forges instant human connections. Using the Sweeper example again, participants felt and believed that mines were exploding in their ears and eyes in that moment thanks to the iBeacon implementation.
3. Don't create any solution in isolation. The focal point of any campaign should be underpinned by smart social activity. It's crucial that any solutions are scaleable and the campaign is measured so that ROI can be identified.
4. The first question should not be 'how?' but 'why?' Any use of technology has to be for a purpose. Unfortunately, we see far too many instances of basic marketing principles being forgotten. If it's not going to meet a business objective, such as driving brand awareness or increasing sales, then why do it?
5. Don't believe the hype. When a new technology is first released our expectations of its capabilities inflate so much so that we forget about what we already have. More often than not, there's greater value in using existing technology to meet the requirements of a new brief than forcing new technology to meet an immediate brief.
We are in the midst of a technological revolution that is rewiring how we interact as consumers, as brands, as humans. In this context, a disconnect between an obsession with technology and an obsession with customers is no longer viable. The danger comes when we start from the tech and work back and at the risk of sounding uncool, what's imperative is establishing seamless connections with consumers that deliver against a business need.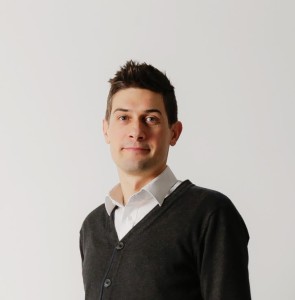 Matt Kwiecinski is managing director of Critical Mass