Someone (can't remember who) remarked the other day that many of the online films picking up gongs at Cannes and other places would never make to first base in a 'proper' film festival.
But then such films don't have to make the brand the hero.
The hero of this is Bridgestone tyres (a Japanese firm apparently) and agency JWT International (didn't know there was one of those either) and Bang TV chose an extended online film to try to make tyres interesting. Which is not the easiest task, unless they're being shredded in an F1 race (Bridgestone no longer supplies these).
Here's a short excerpt. The full one, which is worth a look, is here.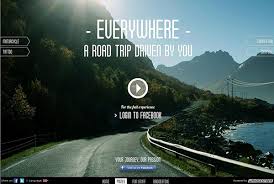 I rather like it and I'm not a petrol head of any description. At one points it flirts with today's version of gloopiness: beautiful girl, joy abounding, everyone waving their arms about to music. But wisely resists the temptation.