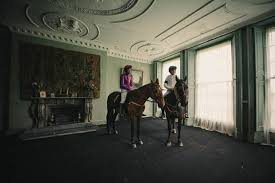 In-house agencies never work – do they?
Innocean in the US has done some good work for parent Hyundai (although a recent ad featuring an attempted suicide was a horrible howler) while Spark44 has yet to sparkle for Jaguar. Cheil Worldwide may be deemed to come into the category because of family ties with Samsung.
The UK's Channel 4 has had its own 4Creative unit for years now, as the BBC used to do before it hived it off into Red Bee Media. Obviously broadcasters need to produce in-house promos, which , mostly, they do very well. Sky is good at it too.
But 4Creative seems to have moved up to another level; winning a prized black pencil at last week's D&AD awards for its 'Meet The Superhumans' ad cum promo for The Paralympic Games, broadcast on C4.
This week C4 is broadcasting the Royal Ascot race meeting; the event in the British social calendar where the real competition is between the high-quality nags and the serried ranks of toffs and chavs trying to look like extras from My Fair Lady.
And 4Creative has produced this rather wonderful ad/promo, which sums it all up.

Is 4Creative's current run of top form anything to do with the presence of David Abraham as C4 CEO? Before going into TV Abraham was a partner at St Luke's, a highly-regarded creative agency in London in its brief heyday. Abraham should know how to get the best out of a creative department after all.