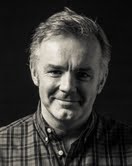 In the UK Mad Men has returned to Sky Atlantic, infuriatingly for those of us who aren't Sky subscribers. Wieden+Kennedy London managing director Neil Christie (left) analyses the advertising bits – there are still some – in the new episodes of arguably the world's best TV drama series.

"Midway in our life's journey I went astray from the straight road and woke to find myself alone in a dark wood."

In the first scene of adland drama Mad Men, which returned to UK screens last week, we heard these words spoken by Don Draper as we watched an attempted resuscitation from the point of view of a man suffering a heart attack. Don was on the beach in Hawaii, reading Dante's Inferno, a book that turned out to have been given to him by his new mistress, the wife of a neighbour.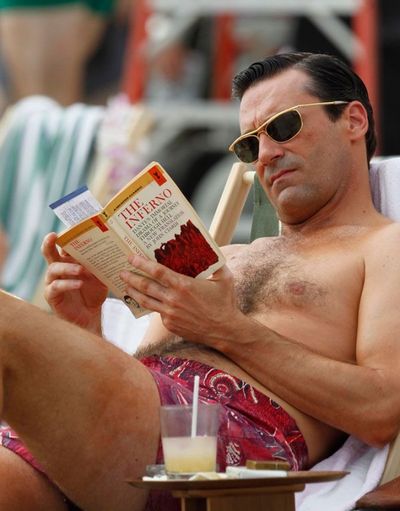 This was a dark and intriguing beginning for the sixth season of a series that has gradually become one of the most complex and fascinating of our time. Last week's episode was driven by the themes of sex and death, with Don conflicted between the urges of eros and thanatos on his Hawaiian interlude of sun, sea, sex and suicidal impulses.
Mad Men isn't really about advertising, any more than The Sopranos was about the business of running a New Jersey crime organisation. Advertising is used as a lens through which to observe and comment upon the culture of the times. It also serves as a metaphor for the way in which creative director Don constructs a false identity to charm and manipulate others. (When a photographer tells him in this week's episode, "I want you to be yourself", we smile knowingly at Don's discomfort.) The show spends more time with the characters at home and at play than in the office, but we're here to focus on the advertising-related bits of last week's episode.
Peggy – now out from under Don's wing and a CD in her own right at Cutler, Gleason and Choaugh – is struggling with a Superbowl spot for Koss headphones that has been rendered unusable because of a comedian's reference on the Johnny Carson show to GIs in Vietnam wearing necklaces made of human ears. (A junior creative has to perform the routine for Peggy in the office the next day, because that's how they did it before YouTube was invented.)
Disappointingly, Peggy's ad sounded pretty lousy, with a spokesman in a toga quoting Shakespeare – 'Friends, Romans, countrymen, lend me your ears.' (So you can check out these headphones). Perhaps the concept was deliberately bad, so as to indicate the conflict between Peggy's artistic aspirations, her desire to do a great ad, and the banality of what a 'great' Superbowl ad might be.
Peggy's right hand man at CG&H seems to be a spineless worm who spends his spare time drunk in his pants watching late night TV. (To be fair, this is an accurate reflection of the leisure activities of many of today's senior advertising figures). He's unable to offer much help beyond agreeing with the client and suggesting The Russian Tearoom for lunch. Luckily, Peggy handles the client confidently and reassures him that she knows how to make a connection with drunken Superbowl viewers.
Meanwhile, Don is reviewing work over at Sterling Cooper Draper Pryce. (Or have they dropped the 'Pryce'?) It's a lame air freshener campaign with the strapline 'love is in the air'. The scamp shows a man carrying his bride over the threshold. Twice (or is it thrice?) married Don says, "What the hell is this? This couple doesn't exist…Let's try to trade on the word 'love' as something substantial. Why are we contributing to the trivialisation of the word? It doesn't belong in the kitchen… Let's leave it where we want it. We want that electric jolt to the body. We want Eros. It's like a drug. It's not domestic."
Good job that Don's wife Megan isn't around to hear this, but just as he mentions 'the husband knocking on the door' Don's neighbour, the husband of Don's mistress, steps into the doorway of the office. Which explains why Don cuts off the creative review with an abrupt and contradictory remark, "These are great."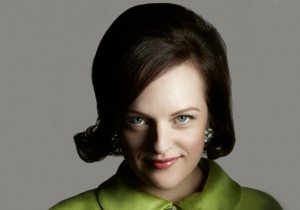 In the CG&C office, Peggy is working late and demonstrating that she has learned from her former mentor Don how to give junior creative teams a hard time. "Those are three different versions of the same idea. If you can't tell the difference between which part's the idea and which part's the execution of the idea, you're of no use to me. I know what you're doing – I've been you. You're hoping this sparks my imagination and then you can say 'Wow, she's a genius', or say anything because you want to go home… When you bring me something like this it looks like cowardice. Here: (she hands over a pack of takeaway meatballs) you can split this because you're not going home."
Peggy's really come on since the days when she was Don's chubby, mousy secretary, apparently too passive even to resist the drunken advances of Pete Campbell. She seems to be calling the shots at her new agency. She has the trust of the client and the respect of the creative department. She's fighting for the work while it seems Don no longer cares. Despite all this, she still works harder than everyone else. (Because she's a woman and she has to, or because she's compensating for her own insecurity?).
Back at Sterling Cooper there's a meeting with the client to present the campaign for the hotel where Don and Megan stayed in Hawaii. Don briefly turns on a bit of the old Draper magic. "I think we're not selling a geographical location. We're selling an experience. It's not just a different place. You are different." (He wishes he were different.)
The concept Don presents shows a Reggie Perrin-style escape: a suit of clothes – a suit very much like Don's own – abandoned on a beach, with footprints in the sand leading into the waves. The headline reads, "Hawaii. The jumping off point."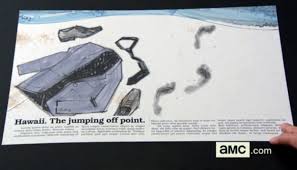 Don claims that this symbolizes transformation and rebirth, but the clients interpret it as a reference to suicide. They also, not unreasonably, point out that the concept doesn't show or mention their hotel. (SCDP haven't even put a logo on the layout). After the meeting latches onto the suicide theme Don can't keep this idea alive, and slimy account man Campbell winds up by saying that the concept itself is only a "jumping-off point". Don's art director confirms what the clients intuited and perhaps Don himself will now recognize – the 'jumping off point' suggested by the ad is suicide. "Of course!" Rizzo enthuses, "That's what's so great about it!"
Don's campaign dies but at least he gets to go home for New Year's Eve, while Peggy keeps on working, natch. She finds a solution to her Superbowl problem by using footage of the toga-guy clowning between takes – being himself rather than acting or performing.
This authenticity is seen as a stroke of true originality among the pervasive pretence. "It always takes a crisis to sell work this good,' says Peggy's boss, finally turning up now the panic is over, just in time to pat her on the back. (He's a little ahead of himself, as at this point the revised ad hasn't even been presented, never mind sold.) "You're good in a crisis. Happy new year." This powerful motivational speech seems to convince Peggy that she was right to have spent the holidays working again. The ad still seems a bit shit, though.
Don sees in the new year by seeing to the neighbour's wife. She asks him what he wants for the year ahead. He replies, "I want to stop doing this." Stop cheating? Advertising? Living? Tune in next week for more revelations…
This post first appeared on Wieden+Kennedy London's Welcome to Optimism blog.