Agencies like to try to hijack the news agenda and New Commercial Arts had a prime opportunity when Nationwide, in its banking role coining it from higher interest rates like its non-mutual rivals, decided to give its customers £100 back.
Which the agency did with a simple but powerful print and Out of Home campaign. Media by Wavemaker.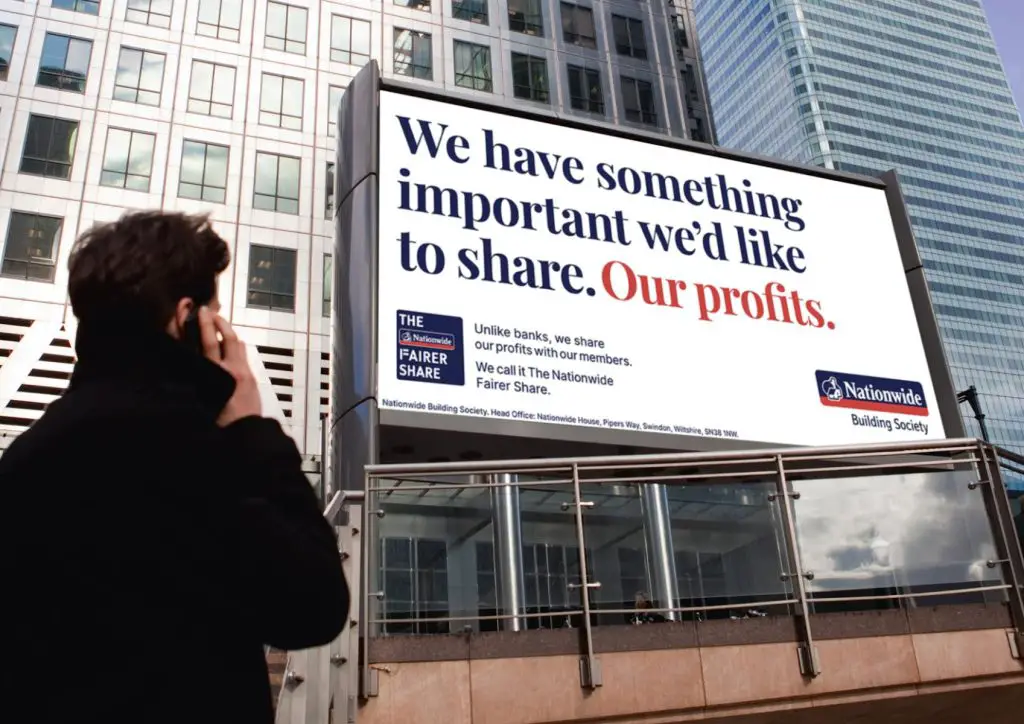 Sometimes you don't need to overdo it, just tell the story.