MSQ is launching MSQ Sustain, specialising in climate, environmental and sustainability communications. It will be headed by former Kameleon CEO Richard Armstrong and launch clients include the United Nations and the World Economic Forum.
MSQ has also announced that it has become one of the marketing groups of its size to become net carbon negative. MSQ employs 785 people in 12 offices worldwide.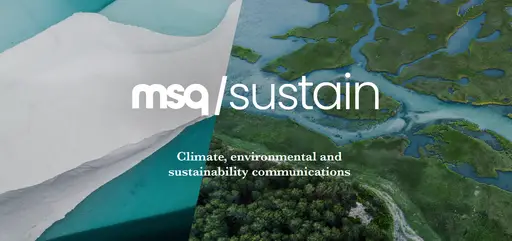 Armstrong, who joined MSQ when it acquired Be Heard Partnership earlier this year, says: "I'm genuinely excited to launch MSQ Sustain at a time when more and more progressive brands and businesses are seizing the opportunity to embrace climate action.
"As communications specialists, we can play a significant role in helping change minds, attitudes and behaviours – faster. MSQ Sustain provides us with a global, group-wide platform to help take our work to the next level."
Executive director Kate Howe says: "We really proud to become one of the first marketing groups of our size to become Net Carbon Negative. We know it's something that's important to our staff, our clients and, of course the future of our planet.
"Being carbon neutral is not enough – we need to do more. That's why we're making sure that this is just the beginning – our team are now fully trained in understanding how to calculate and reduce carbon emissions and we look forward to working with clients to help them on the journey too."