By Jimmy Robinson
After overtaking Baidu's ad revenue recently, ByteDance has seen astonishing and rapid growth, with some reports stating ad revenue across all platforms owned by ByteDance in Q1 and Q2 2019 has reached 50 billion RMB (approximately 7 billion USD), taking up 23 per cent of the market share. To put this number in perspective, Twitter's advertising revenue in the first half of 2019 is roughly 1.4 billion USD.
Chinese online marketing has been hotly contested territory since the first day of its birth. Alibaba, Baidu and Tencent, nicknamed BAT in short, have been dominating the market for well over a decade. But the seven-year-old ByteDance seems poised to subverting the status quo.
So, in an already thriving marketplace with well-established competitors, what is ByteDance getting so right – and how can brands, particularly western brands eyeing for the massive Chinese market, best take advantage?
ByteDance's main revenue engines are Douyin (also known as TikTok outside of China, but with some differences in user functionality) and Toutiao. But its ambition reaches well beyond just those two platforms. It owns a legion of apps including video/live-streaming platform Huoshan (whose target audience compliments Douyin's demographic), Instant Messaging tool, Duoshan, etc. Their ambition is far from small, and western markets can expect them to develop their reach beyond the local chinese borders quickly.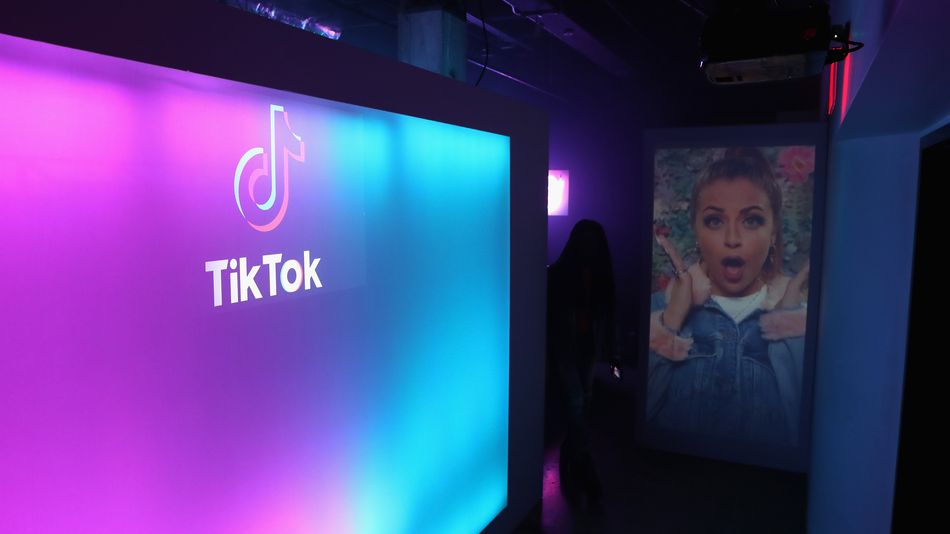 ByteDance has also very effectively is adopted a two-pronged approach to suit its native, and foreign, audiences. On one hand, the company has its Chinese market services such as news platform Toutiao or Douyin. At the same time, it is aggressively expanding internationally, opening offices in all continents and ensuring their service can cover all major global populations. This approach extends to its platforms.
While TikTok is taking off in the western world, its estranged identical twin Douyin in China has a slightly different role. The key to the difference is not functional or technical, but down to creative, and more importantly, the mindset equipped to receive the different types of creative voices. Douyin caters to a very Chinese sensibility, and understanding the subtle differences in approach from TikTok is crucial for brands.
It's not all about the video platforms however. While Douyin caters to a younger audience and one which indexes highly in tier one Chinese cities, news platform Toutiao tends to skew to users over 35, and reaches into China's broader urban populations. It's AI-driven algorithm is widely used as the country's primary source of journalism, but still offers brands messaging opportunities – quite unlike the typically branding-free news feeds most marketers in the UK will be familiar with.
The audience of Toutiao has a rapidly growing purchase power that could very easily be overlooked by marketers unfamiliar with the platforms in the country, and exactly the nuances in deploying them. This is the pitfall so many overseas brands have encountered when attempting to conquer China in the past – it can take an expert view to avoid oversimplification or just thinking that the volumes of consumers in the region will lead to brand success through spend.
The landscape of digital communications options in China is quickly evolving, as ByteDance's rapid rise this year attests. And yet, in a country as tech-focused as China, there is plenty of appetite and room for these services to grow further. Just as with the development of social media in the western world, brands need to observe and learn from how users approach each platform to inform strategies.
We refer to this new digital landscape in the country as BAT+B – Baidu, Alibaba, Tencent and Bytedance to recognise the quick rise and dominance that Bytedance has been able to achieve in celebrating user generated music and video. When used together in a coherent and consistent way, drawing on the strengths and USPs of each channel, they can truly engage a phenomenally diverse audience en masse.
Many overseas brands have had their fingers burned in the past by trying to adopt western social media tactics within China's borders. However, as the user base matures on each channel, best practice for each is also emerging. A more structured and planned approach to building campaigns which effectively engage with these markets is well within non-native brands' reach. And as these platforms seek to extend their influence internationally too, it will be brands which are unafraid to tap into their potential which reap the largest rewards.
Jimmy Robinson is co-founder of PingPong Digital.