It hasn't been the best of weeks for WPP with £400m billing Vodafone media departing to Carat in the UK but it will be pleased to hang on to what may be its longest-serving client, the US Marine Corps.
JWT has had the business for 72 years and now, in its new guise as Wunderman Thompson, has retained it in a review. worth between $32m and $40m in fees over three years, according to MediaPost. The account is handled out of Atlanta.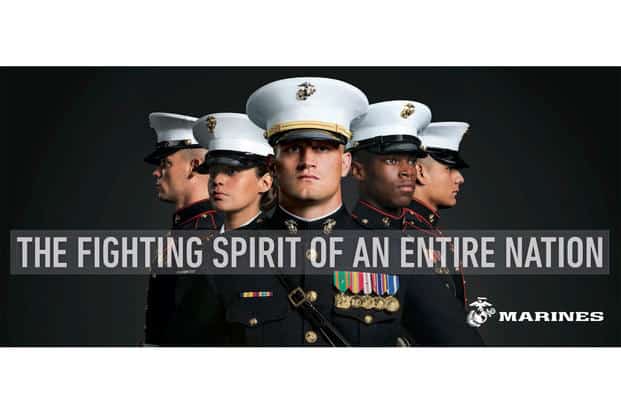 Separately Interpublic's Magna media operation is forecasting US ad expenditure to grow by 6.3 per cent this year, against a previous estimate of 2.4 per cent.
There are Presidential elections on the way, of course, which always provides a big boost – and lots of fun for groundlings outside the US. It will also be interesting to see how Facebook operates, How rigorous it is (or is able to be) in fending off the depredations of Russian and other ne'er do wells who try to influence proceedings in ways they shouldn't.
There seems to be a two-tier economy in advertising's heartland, as in the wider economic world, with the US racing ahead and the UK and Europe pretty well becalmed. which compounds the problems faced by WPP and Publicis which are not performing anywhere as well as they'd like in the US.
WPP can at least console itself that the good ol' Marines are staying loyal.