Ed Sheeran mania shows no sign of abating at Heinz, as elsewhere.
The gloomy warbler must be the UK's richest pop singer – he's been buying up what seems like most of the county of Suffolk – and the duo's latest wheeze is an Ed Sheeran limited edition 'Heinz X' bottle – featuring Ed's tattoos – 104 of which are to be given away, three auctioned at Christies, no less with the proceeds going to charity.
Well Ed hardly needs the money.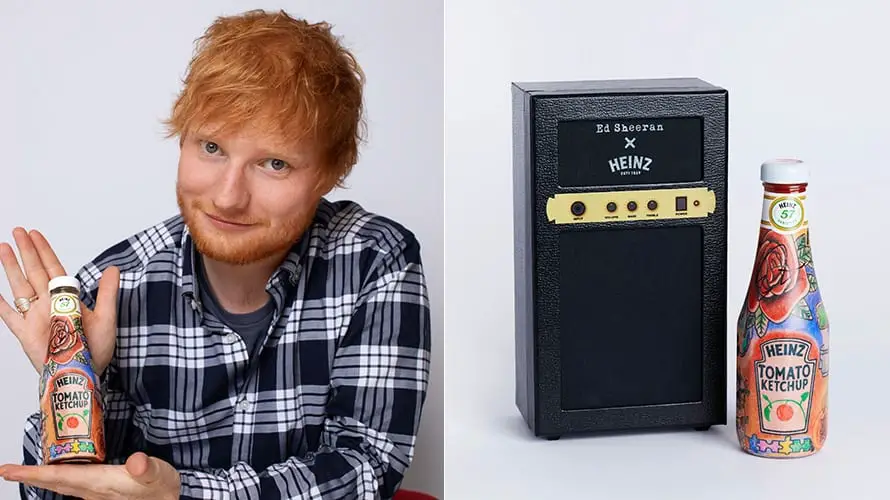 Usually stunts like this would kill off a singer's career but Sheeran's USP seems to be that he was naff to begin with.
So perfect for Kraft Heinz which seems to go from bad to worse.
MAA creative scale: what's less than nought?