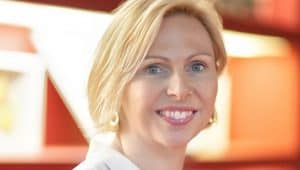 WPP has hired former Digitas exec Annette Male (left) as its new Wunderman Thompson APAC region boss, thereby placing three women at the top of the newly-minted agency. She joins Global CEO Mel Edwards and global chairman Tamara Ingram.
Handily the appointment comes at the same time as WPP has been named an industry leader in the 2019 Bloomberg Gender-Equality Index (GEI) which recognises companies committed to advancing women's equality. It includes 230 companies from ten sectors. WPP is the only agency holding company included.
WPP CEO Mark Read says: "As we continue to build a culture at WPP that is inclusive, collaborative and diverse in our talent and in the work we create, we're proud to be recognised in the Gender-Equality Index as a leader in our industry."
Bloomberg chairman and founder member of the US 30% Club Peter T Grauer says: "WPP's GEI inclusion is a strong indicator to its employees, investors and industry peers alike that it is leading by example to advance ongoing efforts for a truly inclusive workplace."
How things change. It wasn't long ago that WPP's JWT was pilloried as a repository of sexism and worse in the dispute between then global CEO Gustavo Martinez and PR boss Erin Johnson. Sir Martin Sorrell's vigorous defence of Martinez (who's since left) in and out of court surely played a role in the disquiet at his performance by some on the WPP board. Sorrellv was also accused of bullying staff (which he vigorously denies) and WPP had a table at the notorious President's Club dinner, exposed in the Financial Times.
Read has promised a more inclusive and diverse reign at WPP and Bloomberg, for one, clearly agrees he's making progress.