Sir Martin Sorrell's new S4 Capital is advertising for a legal internship (paid we hope) and candidates should be university law students, "fluent in Dutch, English and legalese." S4's MediaMonks is headquartered in the Netherlands.
They should also be "discreet when it comes to confidential information and office gossip." Such information and office gossip played a part in Sorrell's dramatic exit from WPP when he was accused of low jinks in London's Shepherd Market (which he denies.) The Financial Times also accused him of bullying staff (also denied.)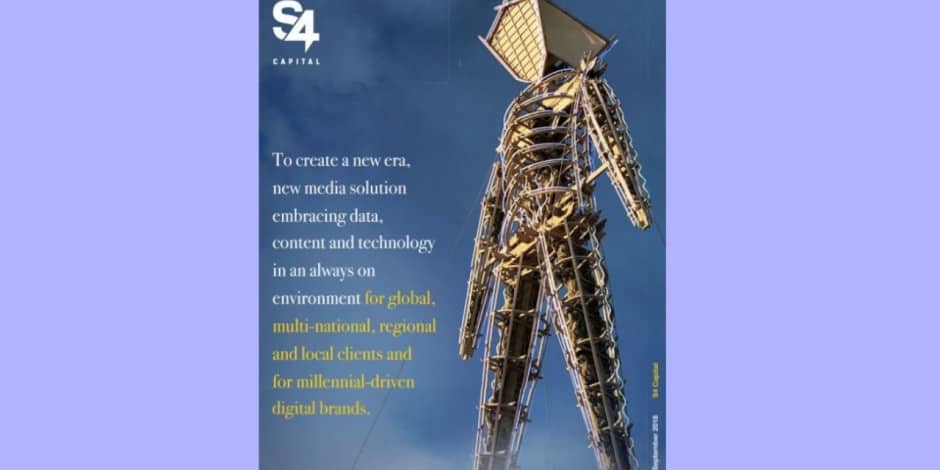 It's instructive that an ad agency group (for that's what S4C is really) is looking for a legal intern. Sorrell is famous for his enthusiastic use of the law, for non-compete contracts and the like, although he didn't have any such restrictions himself – hence the sudden rise of S4C a few weeks after he departed WPP.
S4C's MediaMonks is also reported to be close to landing the Braun digital account, not something that would usually make waves but it's said to have seen off WPP's Possible network in the process. Braun is only a biggish business but, crucially, it's owned by Procter & Gamble which gives Sorrell a new foothold somewhere he'd like to be.
Sooner or later Sorrell and S4C need to be defined by their own performance and results rather than the ability to snipe at WPP from the sidelines. S4C now consists of MediaMonks and programatic media outfit MightyHive, both growth businesses although not that big in comparison to WPP.
Winning Braun would be a good start. Better not say any more or we might have a tyro lawyer on our tail.
PS
WPP seems to have some issues with its new HQ '"campus" in Malaysia. It never rains but..