Dentsu Aegis Network's performance marketing agency Merkle is launching what it calls its "people-based" data platform DataSource in the UK.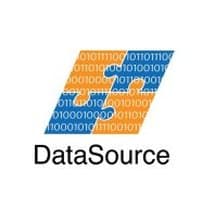 Merkle claims DataSource is combines the best offline and online datasets to create one identity graph overlaid with the most up-to-date view of UK consumers. It contains 51 million consumers across 26 million addresses, 40 million emails and 15 million cookies, underpinned by an offline and digital consumer identifier. Which all sounds a bit alarming but Merkle says DataSource is compliant with privacy legislation and concerns.
Merkle EMEA SVP data solutions Nick McCarthy says: "Our clients are increasingly looking towards a people-based future, but they need additional data sets to augment their owned first-party data in order to achieve their vision. DataSource provides clients with a holistic view of the consumer across both offline and online environments, using a data ecosystem designed with compliance at its core to deliver relevant experiences across the entire marketing landscape."
When DAN bought a majority stake in US-based Merkle it looked like a way to buttress its media planning and buying business through the likes of Carat and Vizeum. But Merkle appears to have taken on a life of its own in this data-driven age, expanding rapidly in Europe and around the world.