If the furore over fake news and brand safety has taught us anything, it's that trust is set to be the major factor determining where the advertising money goes in future. Impartial, well-funded news was always supported by advertising revenues until social media came along and disrupted all that. And after the heady rush which followed the launch of global platforms just over a decade ago, we are just now pausing to consider what the implications are of that disruption for society and democracy at large. For the way we exchange and receive information goes to the heart of what a society is about.
The major social media platforms have been stung into action after a slew of terrible stories about trust and worse. Facebook is now rating users based on how "trustworthy" they are, and has also introduced a new 'trust rating' for news websites in a bid to combat the fake news epidemic.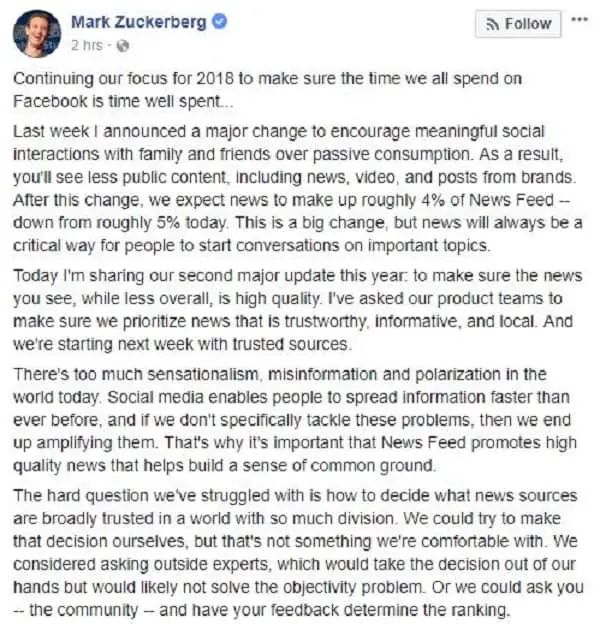 First seen in the US in January, these ratings for news organisations have only just been implemented in the UK, some belated recognition at least from the social media giant that trust in media, and especially social channels, is the big industry issue in 2018.
While this move from Facebook is an admirable effort to tackle a climate of widespread suspicion about online media, social platforms have a long way to go in terms of restoring the trust of their users. This situation, and the prevalence of fake news on social channels, is unlikely to change significantly until international co-operation results in fair regulation for the tech behemoths. That is, after all, what holds other broadcasters to account.
In the meantime, the fake news debacle has had the interesting consequence of sensitising audiences to the provenance of their news. To the benefit of regulated media where TV and radio lead the way in terms of trust. For example, new Ofcom research shows 66 per cent of regular UK radio listeners regard the medium as a "trustworthy" source of news (supported by Radiocentre's own figures that reveal 77 per cent of people regard radio as a trusted source of national news, more than any other media).
This holds true across Europe. The Eurobarometer surveys monitor EU citizens' perceptions on a wide range of topical issues, including trust in media. The latest study, published in December 2017, found that 59 per cent of people across the EU tend to trust radio, compared to 51 per cent for TV, 47 per cent for press, 34 per cent for internet, and just 20 per cent for online social networks.
Why are there such strong differences in these audience trust figures, and why should advertisers care? In the case of speech radio providers, such as LBC, our current political climate means there's a huge amount to talk about – and a huge amount to explain. The public is turning to sources that invest in news for unfiltered answers.
Commercial radio's great strength in this field is in providing short, punchy news all day. It scores particularly well during emergencies and local incidents. Above all, it is trusted, accessible and impartial. And these qualities deliver clear rewards in commercial terms because established news sources are making gains – TV and display advertising in national newspapers as well as radio.
People increasingly want to know where their news is coming from and advertisers demand information about the company their ads keep. It's also true that audiences are finding new ways of listening to trusted news via connected devices, which provide novel and interactive ways of presenting news content. It's reassuring that advertisers recognise the esteem in which audiences increasingly hold reputable, reliable, and accurate news sources. Digital innovation has allowed news providers to be even more creative in how they deliver news, against the all-important bedrock of trust: a winning combination.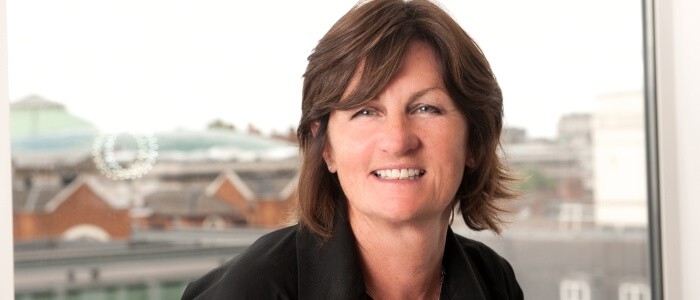 Siobhan Kenny is CEO of the UK's Radiocentre.