WPP has confirmed the appointment of Mark Read, 51, as CEO to succeed Sir Martin Sorrell, just in time to for its half-time 2018 results announcement tomorrow (Tuesday).
WPP chairman Roberto Quarta says: "The Board carried out a rigorous selection process, assessing internal and external candidates. That process, alongside Mark's wise and effective stewardship of the business in the last few months, left us with no doubt that he is the right leader for this company, and we are delighted to announce the Board's unanimous decision to appoint him as Chief Executive Officer of WPP.
"Recognised for his leadership throughout the industry, he has an intimate understanding of the business, he enjoys very strong internal support, and he has earned the respect and endorsement of our clients with his constant focus on their needs. He has played a central role in many of WPP's most successful investments and initiatives, and he has deep experience at board and operational level.
"Most recently, Mark led the transformation of Wunderman into one of the world's top digital agencies, and he understands the importance of culture in creating successful organisations. In short, he is in every way a 21st-century CEO.
"WPP is a world leader in communications services. The priority for the Board and the task ahead for Mark and the new management team is to build on this position of strength, while pursuing a clear vision for change and value creation."
Read (below) says: "WPP is a great company with exceptional people and strong relationships with clients who place a high value on our work. Few organisations have our global reach – 130,000 people delivering results for clients in 112 different countries. Fewer still have our powerful combination of creativity and expertise in technology and data.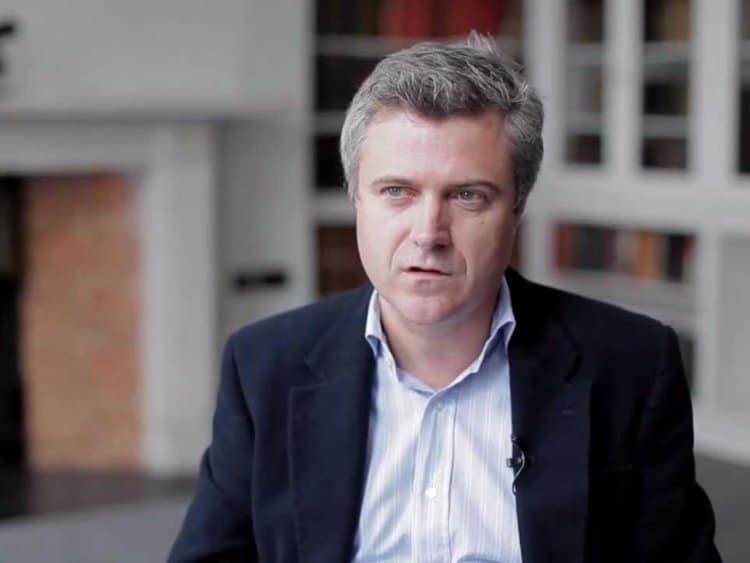 "Our industry is going through a period of structural change, not structural decline, and if we embrace that change we can look ahead to an exciting and successful future. Our mission now is to release the full potential that exists within the company for the benefit of our clients, to accelerate our transformation and simplify our offering, and to position WPP for stronger growth."
Andrew Scott will continue in his role as chief operating officer of WPP on a permanent basis as a key member of the senior management team. Read and Scott were appointed interim COOs on Sorrell's departure in March.
Read will be paid £975,000 with an annual bonus of up to 250 per cent of salary (40 per cent in shares) and a long-term incentive plan of 350 per cent of salary measured over five years. He will get a cash allowance of 20 per cent of salary in lieu of pension and £35,000 for odds and sods, as CEOs do – about £7m max. Pretty generous but Read will have to go a bit to match Sorrell's earnings which hit £70m three years ago.
Crucially and unlike Sorrell there will be a non-compete clause covering WPP clients and the poaching of staff.
It's clear from this that Read and WPP are not planning a dramatic restructuring of the business although it's still possible that some of WPP's agency networks may be merged and some disposals made. There has recently been speculation that one of the creative agency networks, Ogilvy perhaps, might be sold to Accenture or one of the other consultancies. But this would be inviting the wolf to dinner.
Read is clever (Cambridge educated with an MBA from INSEAD), personable and popular with insiders and clients alike although he's shown at Wunderman that he's not afraid to wield the axe.
He has about two years to show that his vision for WPP – much the same as before but more agile and less internally competitive – can turn around the marcoms giant that has lost 40 per cent of its value over the last couple of years.
Then we'l also see if his view that the ad industry is in the midst of structural change not structural decline is correct.