It's fanciful to see the holding companies and their agencies as the cast of ancient UK comedy Dad's Army, waiting for the panzers to arrive as they wait out a phoney war, sharpening their pitchforks and sticks.
But it is a bit like that in adland. The main polishing activity just now will be their Q4/2017 annual numbers with most of the players desperate to show that last year's decline in growth isn't the new normal. But it probably is, for now anyway.
It's emerged recently that Grey New York, part of WPP, is losing "approximately 2.2 per cent" of its staff (doesn't sound very approximate) following its loss of Papa John's (not that big an advertiser) and Omnicom's BBDO is also cutting back its Big Apple workforce after changes at Lowes. Doesn't make advertising look that great a career choice.
WPP's Sir Martin Sorrell (below), currently at the CES show, has also been sharing his views with AdExchanger. One is particularly interesting. On the subject of "one company" he says: I see clients increasingly wanting to integrate what they do. It irritates me when people say they're from one agency. It's like the 12 tribes of Israel. It's not a question of whether you're a Levi or a Cohen, or a common Israelite like me. You're a Jew. You should regard yourself as having a functional expertise and provide a totally integrated solution. When you say you're from tribe A, or tribe B, or tribe C, you put up invisible walls."

Although he's also emphatic that WPP should not be one brand.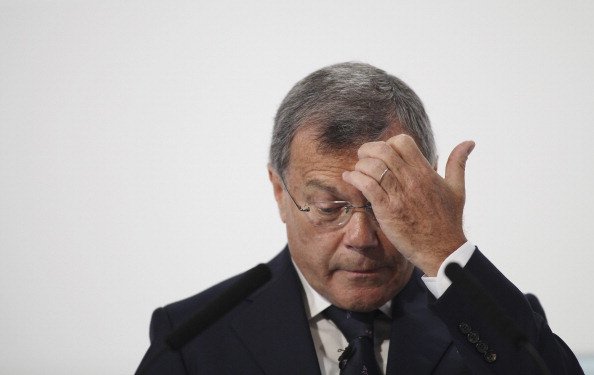 There's clearly a problem here and it's one the consultancies are exploiting. You can't be two things at the same time; offering "horizontal" solutions to clients while preserving the status of your agency brands. A consultancy though, Accenture say, can say: "we'll help you set your marketing budget in the context of all the other things you're trying to do and then do it for you." It doesn't matter if creative work is sourced through Karmarama or Fjord, or even if the client has heard of these outfits. The client has already bought Accenture, it's now just buying a bit more.
Sorrell also referred to clients in-housing marketing activities, saying that clients would find this difficult over the longer term – probably right – and "right now, a company that had taken things in house and it didn't work out is in the process of disgorging it. Which is not a matter of public record, by the way."
Intriguing and probably the main hope for media agencies. One media agency boss told us recently that most clients didn't have the resource to internalise a big media account that, across the piece, might require the efforts of 600 or so people. Digital media, with its mountains of data requires a lot more worker ants than traditional media. It might not be glamorous but someone has to do it.
So whichever way you look at, the outlook for holding companies and their agencies is not a particularly rosy one. They'll either go out of business – unlikely – or have to find ways of continuing in a more competitive, lower margin world. It's hard to expand to meet new challenges in such a world when your owners still have to make their quarterly numbers.
As above, it's currently a phoney war. But that probably won't last.