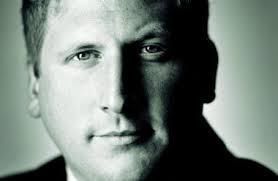 Long-serving AMV BBDO CEO Ian Pearman is leaving in August to join fellow Omnicom-owned agency TBWA as regional president of Asia. Pearman (left), who took over as CEO of the UK's biggest agency in 2010, will be replaced by group chairman and his predecessor as CEO, Cilla Snowball.
In some ways London adland has been defined in the last seven years by the rivalry between AMV, another Omnicom agency adam&eveDDB and their two top suits Pearman and A&E's James Murphy. AMV remains the biggest in terms of billings at over £500m while A&E claims more fees. The billings race may be closer this year as AMV lost its flagship Sainsbury's account to Wieden+Kennedy last year.
AMV has been the biggest and, in many ways, the best UK agency for as long as most readers will remember (it used to be Saatchi & Saatchi in the days of the brothers and, before that, JWT). It still wins buckets of awards and as much new business as it realistically can, given the packed client list.
But most UK agencies (with the exception of A&E which revived DDB) have lost something of their lustre in recent years as the digital revolution has attacked margins and, some would say, the overall standard of work.
Pearman says: 'It has been an incredible privilege to be part of AMV BBDO for twenty one years and to have been able to carry the flame. The opportunity to move up within Omnicom like this is fantastic. Andrew (Robertson, BBDO global CEO) and Troy are the two people in this business I most admire, and to be able to work for both of them in the space of one career makes me one lucky man.
"The optimism, ambition and rich variety of the Asian region makes it a brilliant canvas for TBWA's unrelenting focus on creativity and innovation and I look forward to partnering with Phil to turbo charge that entrepreneurial spirit to the benefit of TBWA's clients and people."
Robertson says: "TBWA has a succession need. Ian has been looking for his next big challenge. Both can be solved without either having to look outside. It's a textbook case of how to manage and develop talent."
It remains to be seen if the capable and affable Pearman moves upwards in Omnicom and TBWA, as Robertson who also headed AMV has done at BBDO.
This is an updated version of an earlier story.